9 Ways to Just Keep Calm
We are a participant in the Amazon Services LLC Associates Program, an affiliate advertising program designed to provide a means for us to earn fees by linking to Amazon.com and affiliated sites. We participate in other affiliate programs as well. For more details, please see our disclosure policy.
Feeling a little stressed? Now's the time to chill out so you can enjoy the holiday season. Check out these 9 ways to "just keep calm".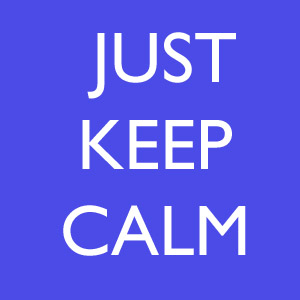 I used to get so wound up over Christmas. I made presents, baked cookies, crafted cards. I even mailed them. I was in a competition with Martha Stewart. You should have seen me. Ugh.
Now, I just try not to get stressed out. Last year I zeroed in things that help me NOT be stressed. I posted it as part of a series, to help you and me enjoy this season more. Here are the posts again in case you missed one:
What helps YOU stay calm at the end of the year?