The countdown has begun. But, don't be alarmed. A little planning now will make for a simpler season.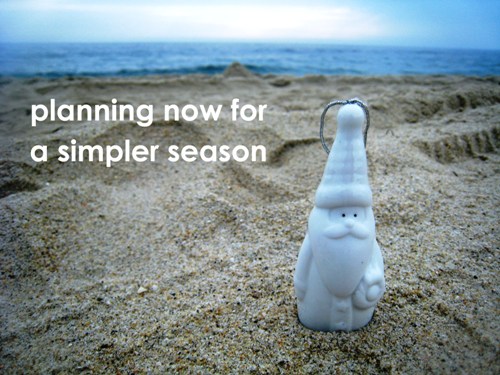 Who knew that Christmas was only 99 days away?! With the hundred degree temps we've been having, it's hard to imagine ever wearing a coat or hunting down a Christmas tree. But the day will be here before we know it.
I don't want either of us to get nervous about the holiday season, so I think it's good to start thinking and planning for a simpler, happier season. And that means starting now.
Do you have a budget in place for the holidays? Have you started saving extra money to offset the added expenses?
Have you glanced at the calendar to figure out which grandparents you're going to spend it with? Or Thanksgiving for that matter?
Do you have a vague idea of what you want this holiday season to be like?
These may seem premature questions to pose, but I know from experience that the time between Labor Day and Thanksgiving goes by in a blink. And Christmas is not too far behind that.
Let's not stress — or overdo. But, let's chip away at the planning so it's not overwhelming 98 days from now.
Here are some things to help you think and plan without freaking out: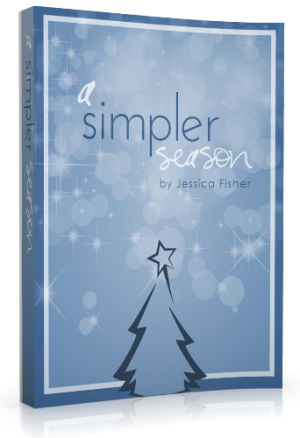 A Simpler Season is my ginormous compendium of Thanksgiving, Christmas, and New Year's planning ideas and printable pages.
With the busy family in mind, I've provided recipes, to-do lists, children's activity sheets, planning pages, gift ideas, and step-by-step tutorials for creating homemade gifts. My mom even contributed an extensive children's book list and accompanying activities. You can buy A Simpler Season in pdf or on Kindle.
(Read reviews from Parenting Miracles and  Happy Little Homemaker.)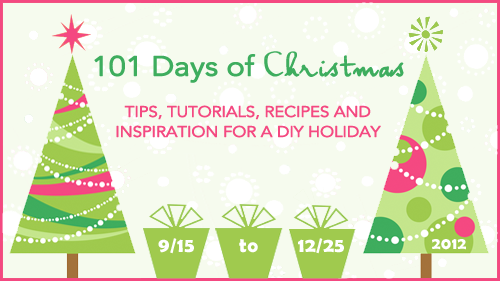 Follow the 101 Days of Christmas.
Mandi from Life Your Way is counting down the days with a number (101, to be exact) of great ideas for a do-it-yourself holiday. I'm already salivating over the White Ting-a-Lings she concocted.

Pick a Plan at Organized Christmas.
Organized Home has a subsite called Organized Christmas. You can choose from a number of plans to get your house and your holiday shipshape. When my kids were just little, I followed both the Christmas Countdown and the Holiday Grand Plan to get life in order. It was so helpful!
These are just three helpful places to get you started on your holiday preparations. In my mind, if you spent 10 minutes a day putting thought and effort into the holidays, you'll be able to breathe more easily when December 24th rolls around.
In 98 days. 😉
Are you an advance planner for Christmas?