A Balanced Budget Starts with US
We are a participant in the Amazon Services LLC Associates Program, an affiliate advertising program designed to provide a means for us to earn fees by linking to Amazon.com and affiliated sites. We participate in other affiliate programs as well. For more details, please see our disclosure policy.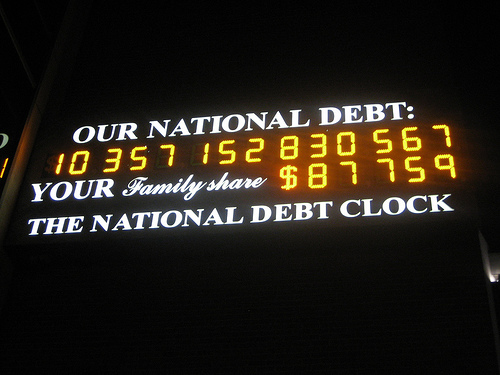 Whew, the drama is over. I can stop flinching when I read my Facebook stream. I can now answer the phone during the evening hours. I can quit throwing scads of mailers and flyers in the recycling. The election, for better or for worse, is over.
One funny thing I learned through it all is that my "little cousin Joe" was elected to his city council. I heard the news before my mother and even his older brother. They didn't even know he was running!
Now that doesn't happen every day, does it?
Folks I know felt a range of emotions on Wednesday morning. Some were elated, some bordered on depressed.
Regardless of whether or not your candidates won this week, the fact of the matter is that
Government is not what saves us.
Government, specifically the US government, is made up of people. Namely, you and me. And your neighbor. And your friends — and your former friends on Facebook. We, the people, right?
Our government is a reflection of who we are a people.
We can complain when the politicians don't do what we ask, but I think there's some truth to the idea that good government begins with good individual self-government. If we as a people are living as we should, our collective body should follow suit. If we live by right principles we can impact those around us.
Our national debt didn't happen overnight. But, it crept in because enough citizens shrugged and said, "Okay."
Enough citizens now need to say, "Enough."

I know it's not so easy or as simple as that. But, if we're going to grow as a nation, we have to start somewhere. Fiscal accountability sounds good to me. As small as it sounds, starting small is not always bad.
Start with you.
Are you doing what you can to be a good steward of your resources?
Are you spending more than you make? (Well, stop that!)
Do you tell your money where to go? Or does it work the other way?
Are you working to pay down your debts?
If our government isn't exactly the way you want it, consider how you can change you. 
A balanced budget starts with US.
Today's Frugal Friday!
Time to swap ideas and inspiration for saving money and getting good values.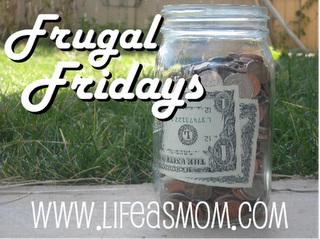 How do YOU save money?
Please remember to follow the Frugal Friday Guidelines or be deleted.
Post a money saving idea and explain how it is helpful in your post.
No giveaways or deals posts.
Recipes are allowed, but you must explain how it saves people money.
Please include a link back to Life as MOM.