When I think about the fourth of July, I think of childhood vacations in Minnesota and South Dakota. My parents were both born and raised in Minnesota and migrated west in the Great California Teacher Shortage of 1967. They've been Californians ever since, but both are threatening to move back to the Land of 10,000 Lakes in their old age — at the time when most of their peers fly south for the winter. I don't pretend to get it.
So, I grew up as a California girl of Midwestern parentage. I knew what lefse was, but ate Mexican food like nobody's business. I had a suntan all year round, but used words like pop which confused my friends who usually said coke. And I had a dad who grew 20 rows of sweet corn in the backyard right next to the swimming pool.
Yes, yes, he did.
I would say that we had the best of both worlds, in a sense. Beautiful weather, the beach, and great Mexican food. And the Midwest values of hard work, family, and a love of agriculture.
'Cuz a love of agriculture translates into a love of food. And I'm all over that.
Every summer we would journey — six, then seven of us in a VW bus — to the land of our fathers. And Gramma John or Aunt Peg or Aunt Sandy would cook us feasts, particularly on the Fourth of July.
My favorite meal? Brats, Corn on the Cob, Cheesy Potatoes, and Chips and Dip. Gramma John was the queen of baking, so there were always several pies and cookies to indulge in. We'd gorge ourselves on good food and then go battle the mosquitoes at the Fireworks Show.
The food was wonderful, hearty and filling, a nod to my German ancestry and making the most of the bounty of the surrounding fields. I haven't been to Minnesota in over five years. And Gramma John passed away ten years ago, so it wouldn't be the same, anyway. But I love those delicious memories.
Today, I propose a little mix of cultures.
Midwest, meet California with this 4th of July Menu: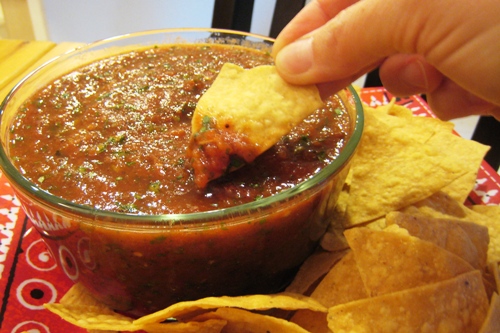 Chips and Dip: Homemade Salsa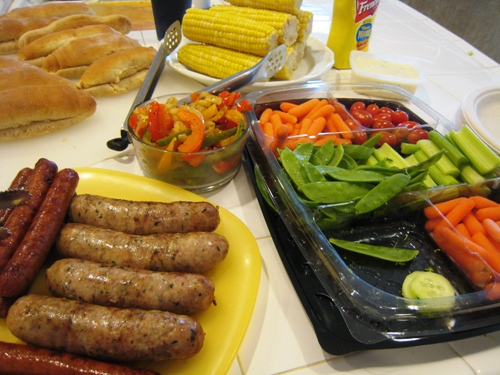 Brats with Sauteed Peppers and Homemade Buns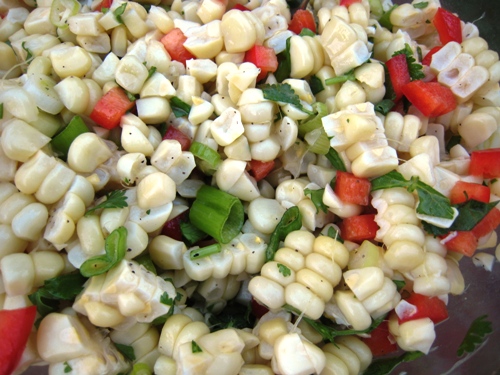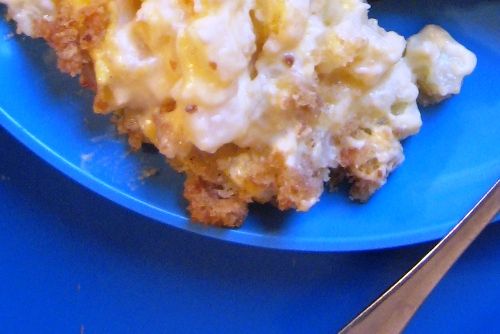 and for dessert?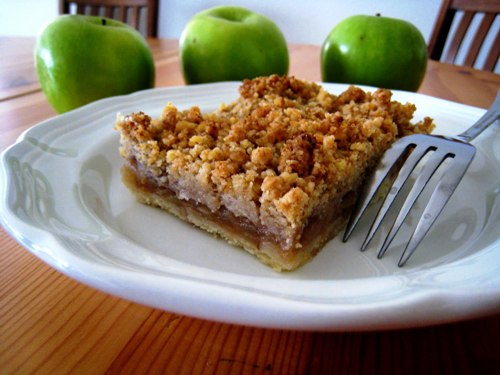 Slab Apple Pie, of course!
I can't wait for the Fourth!
What will YOU be having?
Link up a recipe that is appropriate for the 4th of July. For our international friends, this typically would be a potluck or cook-out food; feel free to link up something of that nature.

Next week on URS: Any recipe