Win one of five great games from Blue Orange Games. This giveaway is now closed. Congrats to the winners: establishedways@, stephjem95@, Traci527@, cadmomdo@, beckybecks02@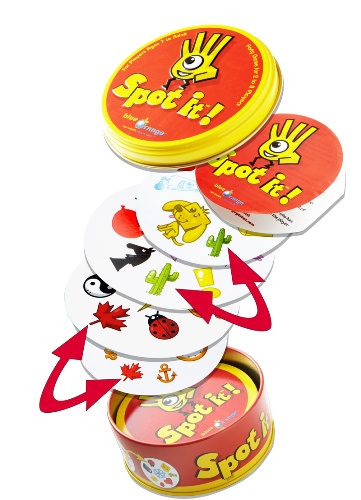 For me one of the big highlights of the holidays are the cold winter nights when we hunker down together to play games. (And yes, Virginia, it does get cold here.) The winter days are shorter which means our indoor time is longer.
Since I don't want my kids doing excessive screen time, I love the option of real live games. This summer Blue Orange Games sent us a round of games to try out. These were great to break up the monotony of summer days and make sure we were having playtime together.
My girls (3 and 5) really love the Coo Coo the Clown game.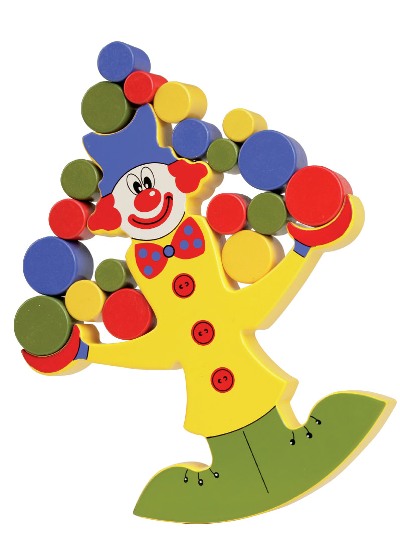 The sturdy wooden clown rocks back and forth while you try to pile his arms up high. It is always hilarious when he knocks over. Man, can that guy rock.
Another favorite is the Gobblet. We received the standard wood set and my dad and I played for quite some time trying to figure out the different strategies of the game.
Spot it! and Tell Tale Fairy Tales both come in these great portable tins that make it easy to pack games on vacation or to tuck into a stocking.
I'm pretty smitten with the entire collection and am looking forward to working them into our family holiday experiences this year. Be sure to follow Spot it! on Facebook to find out all kinds of great info on games and kids.
This week Blue Orange Games is giving one game to each of five Life as MOM readers.
Winners will receive one of the following games: Gobblet Gobblers, Fastrack, CooCoo, Spot it!, and Tell Tale Fairy Tales. Selection may be random. I can't guarantee that you'll receive your preferred game, but we'll try.
To Enter:
Simply complete the information on this form. Please know that the information is only being gathered for the purposes of mailing you your prize in the event that you are chosen as the winner. This information will not be sold, traded, or given away.
This promotion is open until Sunday, July 29th, at 8 pm PST and is limited to US residents, 18 years or older. Friends and family of Jessica Fisher and Life as MOM are ineligible for entry. The winner will be chosen randomly. The prize for this promotion is provided by and shipped by Blue Orange Games and/or its representatives. This post will be updated with the beginning of the winner's email address. Jessica Fisher and Life as MOM will not be held responsible for unclaimed or undelivered prizes.
Disclosure: I have received review product from Blue Orange games. All opinions are my own. If you make a purchase through the links above, I am paid a small amount in way of advertising fees.