I've got a load of fun fall giveaways to share today. Stay tuned to enter them all. This giveaway is now closed. Congrats to the winner: Foggogs@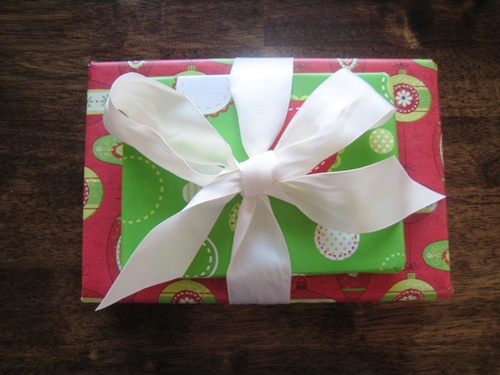 I busted out the Christmas music this week. I did. It had been a rough morning. We had a commute ahead of us. We needed a pick-me-up. It worked. I love to hear David Crowder belting out "Angels We Have Heard on High."
While we don't typically see Christmasy things stocked in the stores until November 1, my local shops have had the halls decked for at least two weeks!
Clearly someone is planning ahead.
Truth be told, I'm planning ahead, too. There are so many FUN things to include in Christmas celebrations that I'm trying to get a head start on my planning. A couple of the kids have already started making Christmas presents for friends and family. A few have even started jotting down wish lists.
It's so hard to make things "even" in a family with multiple children. I imagine that it's difficult to keep things under control in families with one child, too. Gift giving can be complicated, for sure.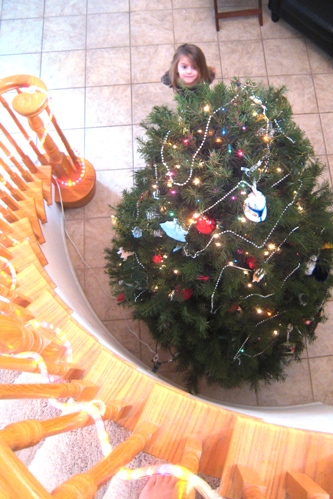 Here's our family's approach to holiday shopping:
We set an overall budget, as well as a per child budget, usually about $50 to $75, including stocking stuffers.
After discussion between hubby and I, we choose which items we'll get for each kid. Sometimes this is a big ticket item and a few smaller things or a combination of medium range things.
We include at least a game and a movie to share as a family.
We try to stretch our budget saving up swagbucks to buy through Amazon and shopping at our local Walmart for great deals. Walmart is my go-to for basic items at good prices. If I can't find a great sale on something I want, Walmart is my automatic default.
To get an idea of what Walmart has to offer this season, you can check out their 2012 Toyland Wish List Book featuring:
 More than 450 of the season's most in-demand toys at low prices
200 toys under $30
A wish list generating tool via a QR code for kids to create, manage and share their lists.
Please note, select prices featured as rollbacks in the catalog will not go into effect until Nov. 4
To back up their price leadership promise, Walmart will match the price of any local competitor's printed ad for an identical product right at the cash register.
This week Walmart is giving one Life as MOM reader a $50 gift card for holiday shopping.
To Enter:
Simply complete the information on this form. Please know that the information is only being gathered for the purposes of mailing you your prize in the event that you are chosen as the winner. This information will not be sold, traded, or given away.
This promotion is open until Sunday, November 4, 2012, at 8 pm PST and is limited to US residents, 18 years or older. Friends and family of Jessica Fisher and Life as MOM are ineligible for entry. The winner will be chosen randomly. The prize for this promotion is provided by and shipped by Walmart and/or its representatives. This post will be updated with the beginning of the winner's email address. Jessica Fisher and Life as MOM will not be held responsible for unclaimed or undelivered prizes.
Disclosure: I received a gift card. Gift cards are provided by Walmart via Cohn & Wolfe. The opinions expressed herein are those of the author and are not indicative of the opinions or positions of Walmart. Now you can fulfill your child's entire wish list through low prices and additional savings. Visit Walmart for more information on holiday shopping this season.