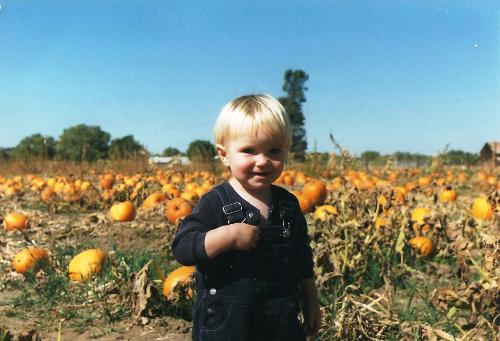 I'm so thankful for the digital age. Not only can I flip through the pages of time in just a few seconds, technology cooperating, but I can also share those memories with you. This photo was taken when my big boy was not even two. Today he is thirteen.
He was our one and only when we bought our first home, walked through miscarriage, and tried to figure out what life as adults was supposed to look like. We grew up a lot that year. And so that time, when he was so very little seems extra precious.
This little guy and I were inseparable twelve years ago. And while he loves to have his space now, he's still my right hand man. I'm so very thankful — for the digital age — and more.
What's a favorite fall memory of yours?