A Gift Guide for People and Families Who Like to Travel (or Want To)
As an Amazon Associate I earn from qualifying purchases. For more details, please see our disclosure policy.
Are there some travelers on your gift list this year or folks who aspire to be? Consider these great gifts for individuals and families hitting the road.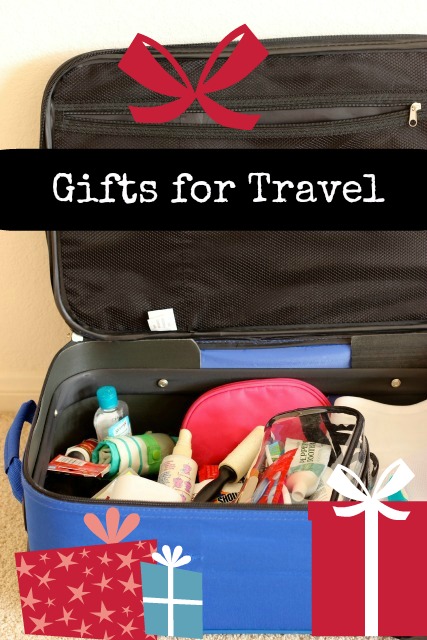 I don't know about you, but Christmas gift shopping can get a little redundant. I can forget to be creative in choosing gifts because I'm so focused on crossing things off my list. One can have only so many coffee mugs and Starbucks gift cards, you know?
But, what about the gifts that match a particular interest and fuel someone's passion? Those are the gifts that I love to get, and I know they are fun to give, too.
This fall I spent a fair amount of time researching family travel and planning for our trip to France. I also spent a chunk of change shopping for our month in Europe and gathering gear to make our travels fun and easy. Here are the items that served us well that also would make good gifts for the travelers on your list.
Whether your friend loves to travel or wants to start, there's sure to be a good fit on this list: 
Kindle e-reader
I won a Kindle years ago for filling out a random email survey. I had no intentions of ever buying an e-reader, but winning one and getting to use it made me a believer. It's been all kinds of helpful for homeschooling as well as for travel.
We loaded our Kindle (and iPads) up with free books from Amazon and loaner books via Kindle Unlimited for our month-long trip to Europe. Our kids always had something to read and I never worried about losing a book. Ours was an old-school model — without the apps — so I knew kids wouldn't get distracted by Cut-the-Rope. They'd be reading if the Kindle was in hand.
I say "was" because our Kindle finally died on the trip, after many years of service. So, now I'm hunting the holiday deals to replace it. It was a great asset to our family and a must-have for a reading and traveling family.
FYI: Be sure to check out Kindle Matchbook. If you've ever purchased a hard copy of a book, Amazon may offer you the Kindle version at a greatly reduced rate.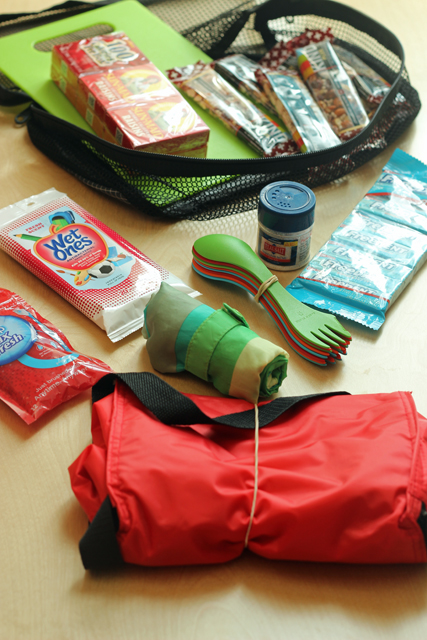 A picnic pack
Not only is picnicking a great way to save money while traveling, it's also an excellent means of ensuring better nutrition for your family. Junk food is easily attainable anywhere. The healthy stuff is a little harder to swing. A picnic pack is a great gift!
With a spoon on one end and a fork/knife combo on the other, these reusable sporks served us well on vacation. I could easily buy my family yogurt, applesauce, or other individually-portioned foods at the grocery store and know it would be easy to eat on our picnics. Having utensils at the ready also made eating healthier food more convenient while on the road.
Our picnic pack includes chewing gum, disposable tooth brushes, a reusable grocery bag, a small soft sided cooler, a cutting board, a small bread knife, and snacks.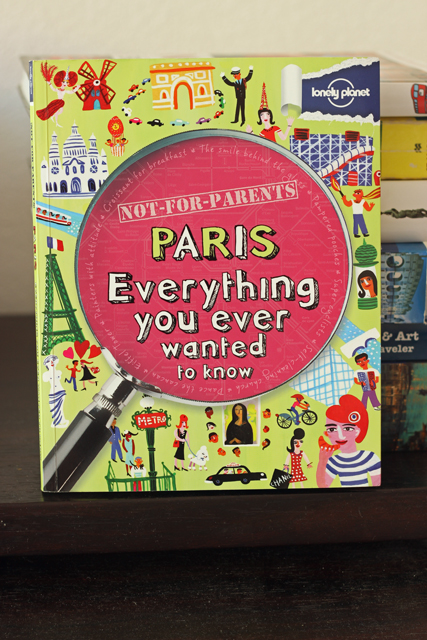 Travel books
We did a lot of things to prepare our kids for foreign travel. Reading books about our destinations was one great way to get our kids excited about the trip.
My 12-year old read Europe 101 until it was threadbare. He really enjoyed learning about art and history, but he's kinda college professorish. I found Europe Through the Backdoor to be super useful for a parent navigating foreign territory.
But for kids?All my children absolutely love Lonely Planet's Not for Parents series. These books are perfect for children, full of fun anecdotes and trivia about major cities in the world.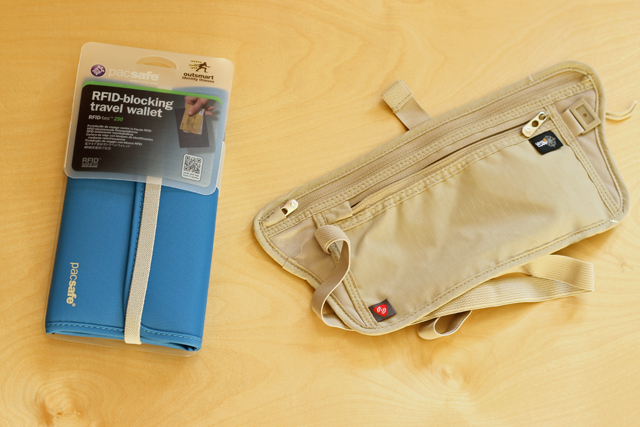 RFID-blocking travel wallet and money belt
It had been years since we traveled internationally, we had no idea that electronic pickpocketing existed before Pacsafe sent me a wallet to try out. Having a wallet that blocked RFID and kept our personal information secure gave me some piece of mind. I am still using the same wallet now that we're home. For more info, you can read my review of Pacsafe products.
We also bought RFID-blocking money belts. This is where we carried anything important — except for 8 passports, there is no money belt on earth large enough.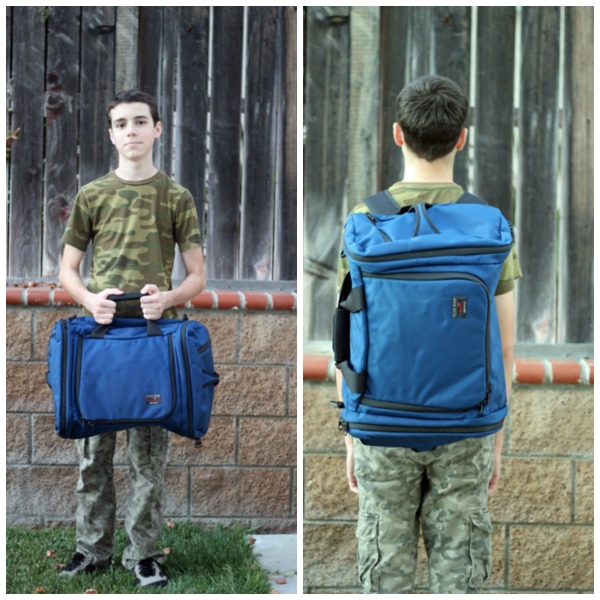 Tom Bihn bags
Luggage is not cheap. Trust me. Yet, if you want to make travel a regular habit, you don't want to have to rebut your luggage. You want something that can take a beating. My boys absolutely loved their bags from Tom Bihn. These bags are definitely worth the investment.
I'm a little jealous since they not only look great but are super durable. It seems like you can stuff and stuff and stuff these bags and there's still room for more. I'm hoping that they'll design a rolling bag so I can get one, too. Read my review of Tom Bihn products here.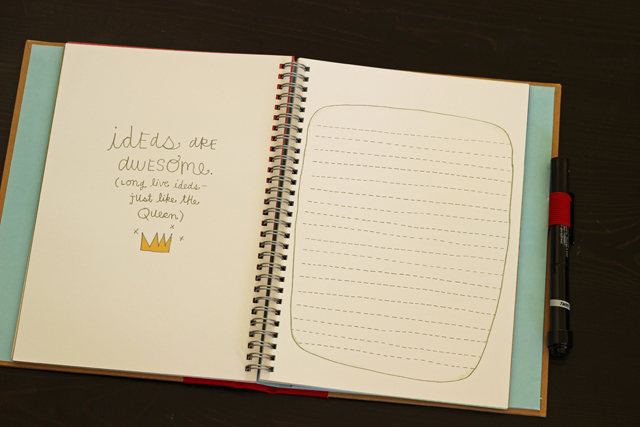 Prior to our trip, I dug out the journal that FishPapa and I kept during our travels back in 1992. What a fun walk down memory lane! I knew that we needed to keep a journal for our trip with the kids, so I bought a Smashbook. It was perfect for sticking in mementos and other souvenirs since the pen is also a glue stick. The kids and I took turns recording our day's adventures.
Flashlights
I bought the kids these mini flashlights for their stockings last Christmas. They all made it on the trip, miraculously. Flashlights come in so handy whether at home or while traveling. We used them all the time to navigate dark streets or hotel rooms, to dig in bags, and just for play.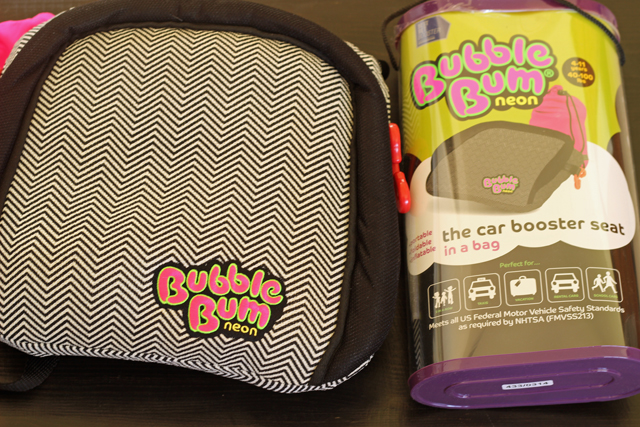 Bubble Bum booster seats
We carted six kids, eight suitcases, and six carry-ons to France and back. I cannot imagine adding two full-size carseats into the mix. Sure, we could have got some from the car rental agency, but as they proved to be super unreliable in many areas, I'm glad we didn't count on them! Instead we had inflatable booster seats from Bubble Bum that they sent me to review. These worked super well for the trip and collapsed super small for easy storage and portability. I definitely am keeping these for the next trip.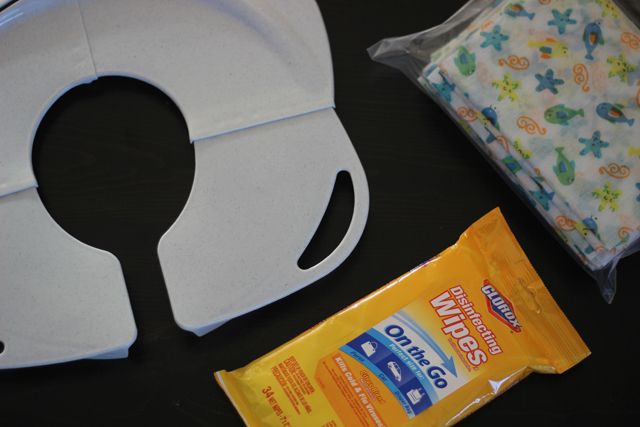 Potty stuff
When you gotta go, you gotta go. I kept a kit of potty stuff with me since we never knew what type of facilities we would run into. A travel potty seat, disposable, paper covers as well as disinfecting wipes and mini spray cans of Lysol are great things to pack and weird though they may seem, can make a great gift, particularly for folks on a budget. Include some small Kleenex packs in case there's a lack of toilet paper on the other end.
We also went through a bottle of this lavender hand sanitizing spray. I bought it for less at the health food store, though, and am on a mission to make my own.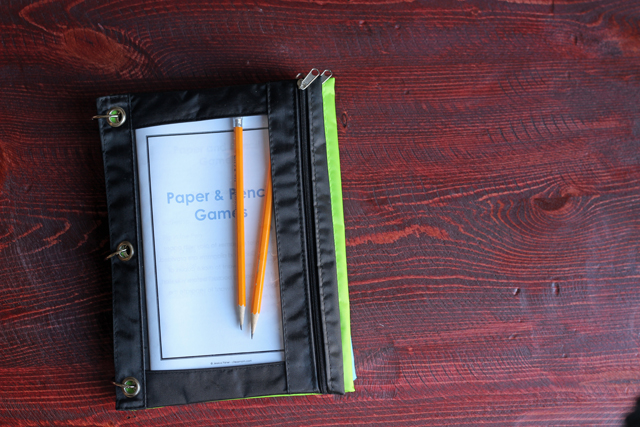 My girls really enjoyed the Busy Book I put together for them. They used it on the plane, in the car, in hotel rooms, everywhere. It's super easy to assemble and makes a great gift.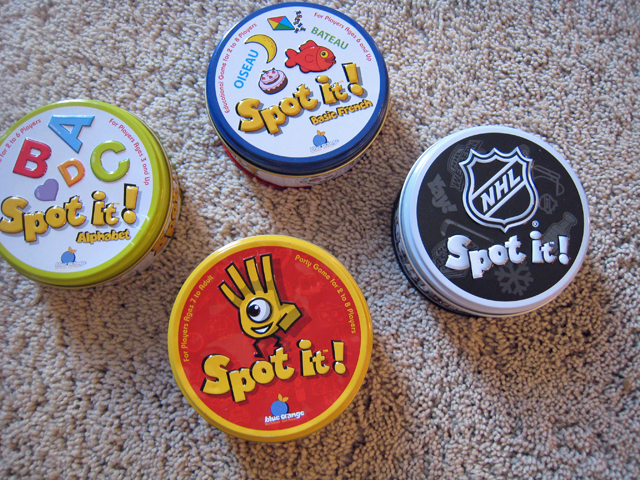 Travel-sized games
Not only do travel games like Spot-it and Skip Bo make great travel companions, they're also super stocking stuffers. Look for sales and stock up. Spot-it is one of my go-to gifts to give all year long. Blue Orange Games just sent us the Frozen edition to review. The girls love it!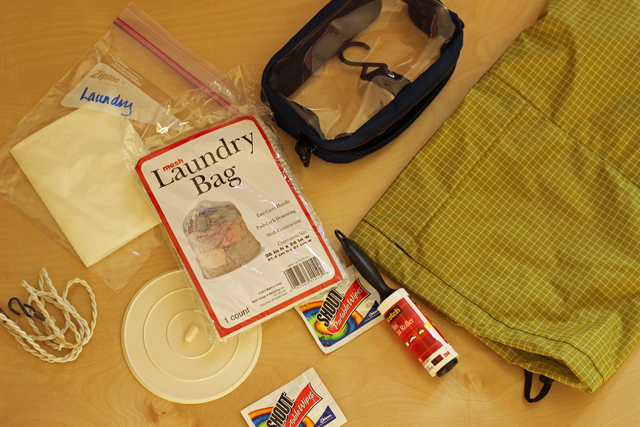 A laundry kit
I like giving and getting practical gifts, particularly those that I know will be helpful and ease the strain on the wallet. A laundry kit is one of those gifts to help the traveler. Include a stretchy clothesline, Shout wipes, a lint roller, a rubber sink stopper, Dizolve laundry sheets, and lots of laundry bags. If your friends are traveling in the states, include a roll of quarters for the laundromat.
These are all items that served us extremely well on our month-long trip to France. They are what I now consider go-to travel resources, and therefore, things I think would make great gifts.
What gift would YOU give to the travel lover?