The following is a message from advertising sponsor AboutOne: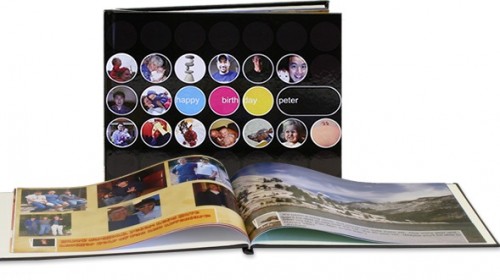 AboutOne really appreciates the enthusiastic support we've received for our online family management system from Jessica and the LifeasMOM readers over the past several months. As a way of saying thank you, we are offering this great giveaway from our new partner Keepsy.
Keepsy is an online photo book site that makes it simple and fast to make beautiful printed albums with your friends and family. You can invite your group to add their photos and pages with just a few clicks, and our custom page editor gives you complete control over the layout of your album. Whether it's a party, wedding, graduation, yearbook, or just a weekend roadtrip — Keepsy is the perfect collaborative keepsake for any group event.
Very soon, AboutOne customers will be able to create these beautiful printed albums, automatically using the photo and text memories they've preserved in their AboutOne accounts. Right now, you can create an album with photos from any source.
This week three LifeasMOM readers will win a free Keepsy hardcover photo album.
Everyone else will receive 25% coupon codes to both AboutOne and Keepsy.
To Enter:

Complete the information in this form. Email addresses are required for AboutOne to send you your album or discount code.
This giveaway is open until Sunday, May 1st at 8 pm, PST. The winners will be chosen randomly and notified via email. They will have 48 hours to respond in order to claim the prize.
This is part of the Going Green series. Join us all week for daily giveaways and inspiration for small ways to go green.