The following content is sponsored by Annie's:
This giveaway is now closed. Congrats to the winner: Ktree15@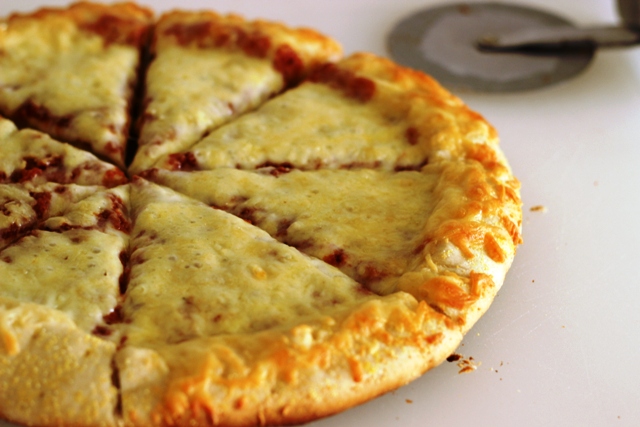 There comes a time in a mom's life, when no matter how much she likes to cook, she needs to have some go-to convenience items. While I like to cook a lot of things from scratch, I am not afraid to grab a box of cheddar bunnies or mix up some mac and cheese. In fact, I love these things! Frozen pizza? Yes, there's a time and place for it. While my family enjoys homemade pizza, there are plenty of nights when I lean on someone else's pizza making skills because I just don't have it in me to do it myself.
I particularly love having these items on hand for homeschool lunches. There's just too much to do in the school day that I really need some healthy convenience items to rely on.
But, I'm kinda selective when it comes to the premade items I buy. I prefer real food items with organic or GMO-free ingredients that I can pronounce. To me, that's the next best thing to making it myself.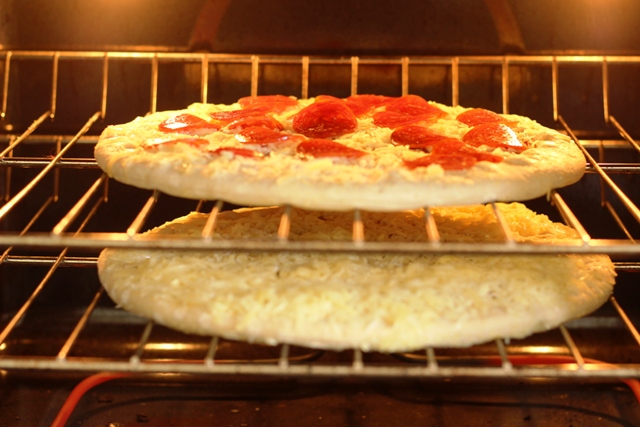 I was already familiar with Annie's Mac and Cheese. (It's my favorite. I could eat the whole box myself!) And my birthday girl requested Annie's Cheddar Bunnies for her birthday snacky lunch. However, I didn't know that Annie made pizza!
Recently our family got a chance to try Annie's Rising Crust Pizza. I was curious/intrigued/skeptical about the newest topping they offer: Mac and Cheese.
Mac and Cheese on a pizza? Check it out:
Mac and Cheese Pizza?
Unfortunately, our stores didn't carry that flavor. Word has it Super Target does. I thought my Target was Super, but I may be wrong. We had two free coupons, so I picked up a  Cheese and a Pepperoni. The kids and I had them for lunch this week.
Everyone loved both varieties. You should have seen FishChick5 pile her plate high. She took three pieces of cheese pizza! Sorry, I didn't get a pic of that. Here's the piece I stole from her, though.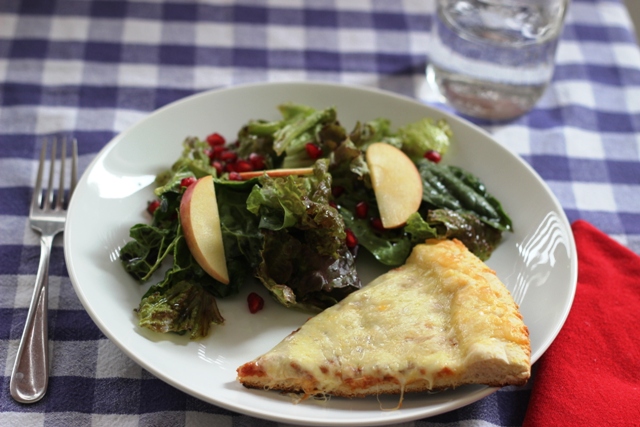 I really want to know what the Mac and Cheese pizza tastes like, so if you get a chance to try it, let me know! I'll be keeping my eyes peeled.
Either way, I loved the fact that this pizza tasted pretty darn good and was made from wholesome ingredients. Two thumbs up from the FishFam.
Be sure to click here to visit Annie's website or click here to "like" Annie's on Facebook.
Win a prize pack from Annie's.
This week one Life as MOM reader will win a prize pack, courtesy of Annie's. The prize pack includes:
 Annie's Bamboo Pizza Cutting Board
Annie's Pizza Cutter
Annie's Rising Crust Pizza T-Shirt
Coupons for FREE Annie's Rising Crust Pizza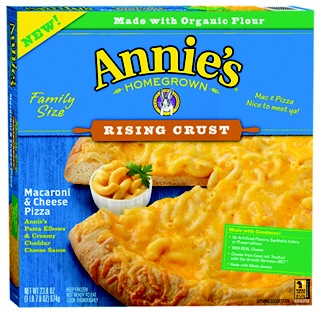 To Enter:
Simply complete the information on this form. Please know that the information is only being gathered for the purposes of mailing you your prize in the event that you are chosen as the winner. This information will not be sold, traded, or given away.
This promotion is open until Sunday, November 24, 2013 at 8 pm PST and is limited to US residents, 18 years or older. Friends and family of Jessica Fisher and Life as MOM are ineligible for entry. The winners will be chosen randomly. This post will be updated with the beginning of the winner's email address. The prize for this promotion is provided by and shipped by Annie's and/or its representatives. Jessica Fisher and Life as MOM will not be held responsible for unclaimed or undelivered prizes.
Disclosure: I have received sample product as well as been compensated for my time spent writing. All opinions are my own.