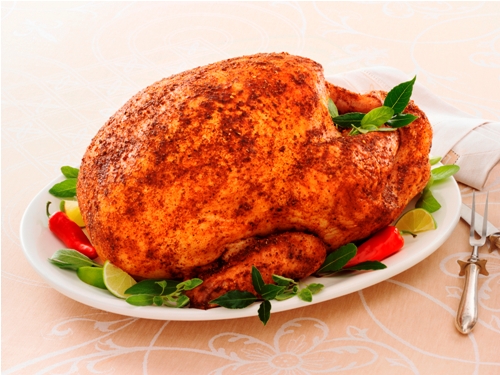 Though there's dispute about its role in the First Thanksgiving*, the turkey is one of the main attractions in modern day Thanksgiving celebrations. And if you limit your turkey baking to once a year, it may be a little challenging to remember all the right steps to preparing a tasty and safe turkey.
Breast up or breast down?
In a turkey baking bag, wrapped in foil, in a roasting pan?
Stuffed or unstuffed?
Brined, herbed, glazed?
There is no end to the options — or the perplexing questions.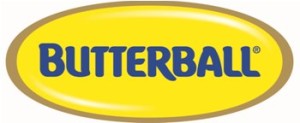 Butterball has made a name for itself — in turkey and in turkey questions. And you'll be amazed at all the help you can find on their website. Known for its Turkey Hotline, Butterball not only taking calls to help with your holiday bird, but their website now offers a myriad of holiday helps, including videos on how to choose, thaw, stuff, roast, and carve a turkey as well as what to do with the leftovers.
What a great help! Especially when no one's answering their phone and you're stuck with a half cooked bird whose legs are falling off.
Not that I would know….
You can also find great Butterball coupons and even a Disney movie rebate on the site.
This week two LifeasMOM readers will each receive a coupon for a free turkey from Butterball.
To Enter

Simply leave a comment here, telling us what your biggest turkey challenge is.
Giveaway will be open until Sunday, November 21st at 8 pm, PST. Winner will be chosen at random and notified via email. Please respond within 48 hours in order to claim your prize.
THIS GIVEAWAY IS NOW CLOSED. Congrats to the winners: bethryan2492@ and galyettina@
Disclosure: I received a turkey coupon from Butterball. I have not been compensated to publish positive comments. Please see my disclosure policy for more information.