Enter to win a giveaway from Lemi-Shine. This giveaway is now closed. Congrats to the winners: stacy-sims@, trauma_junke@, anbayless@, mmmason2@, Bunkerfam@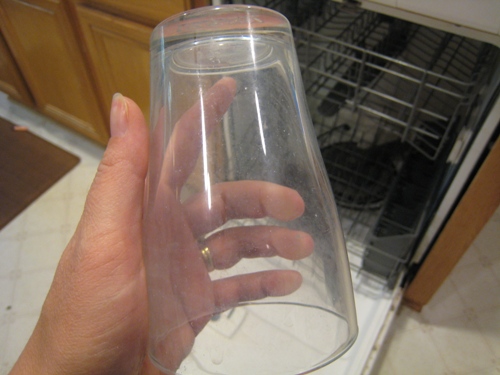 When we first moved to this current house four years ago, it wasn't long before all the dishes were coated in a white haze. Turns out that we've got hard water. The dishes looked dirty, even after they'd gone through the dishwasher.
More than once.
Hubs did some research and found a product that would help keep our dishes clean and sparkling: Lemi-Shine.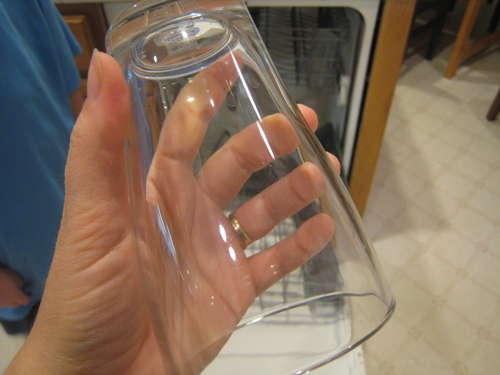 We've been using Lemi-Shine for several years now. And it works super well. I love it. So much so that I've handed bottles of it to total strangers in the cleaning aisle of Walmart, convincing them to buy it. True story.
The kid on dish duty each month knows that in addition to dishwasher detergent, a dose of Lemi-Shine is in order. It's a must-do.
Recently, Lemi-Shine sent me a bag of their new Lemi-Shine packs. Instead of the powder, these plastic packs are pre-measured and ready to pop into the machine. We've found the new packs to work just as well as the original powder. It makes it much easier for the boys to load the machine without spilling or overfilling.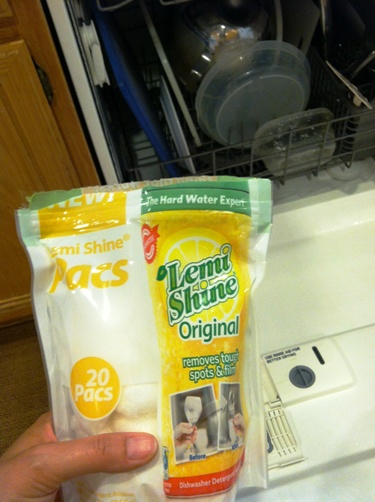 This week five Life as MOM readers will win Lemi Shine Original Pacs.
To Enter:
Simply complete the information on this form. Please know that the information is only being gathered for the purposes of mailing you your prize in the event that you are chosen as the winner. This information will not be sold, traded, or given away.
This promotion is open until Sunday, July 14, 2013, at 8 pm PST and is limited to US residents, 18 years or older. Friends and family of Jessica Fisher and Life as MOM are ineligible for entry. Please enter only once. The winner(s) will be chosen randomly. The prize for this promotion is provided by and shipped by Lemi-Shine and/or its representatives. This post will be updated with the beginning of the winners' email addresses.
Disclosure: I have received sample product as well as monetary compensation for posting this giveaway. All opinions are mine. We have used Lemi-Shine for years and really do rely on it for clean and shining dishes.