Enter to win a $50 gift card from Lisa Leonard Designs. Congrats to the winners: egholtrop@, stephany.stanley@, issy221@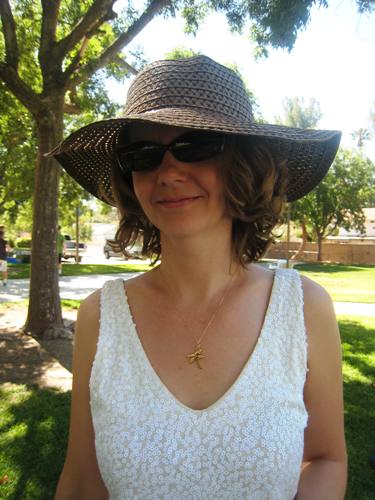 Two years ago my sister moved away to the other side of the world. Ok, it wasn't that far. She moved to Virginia. But, it might as well have been the other side of the world, since I travel to either location with the same frequency.
I did get to see her last year when I went to Williamsburg where her husband Brett is in law school. That was such a treat!
However, it had been two years since she and her family had been back to California. Last week we got to see them at my dad's 70th birthday party. Janel and her family are spending the summer in California, and I am thrilled!
It was great to catch up about a myriad of things as we watched our girls dressed up in fairy wings run about the park to their hearts' content. I also got to spoil Janel a little bit — and remind her to hurry home to the Golden State.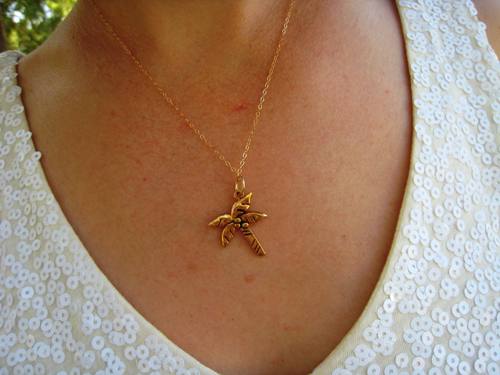 This Sunny Palm Necklace and charm is part of the Summer Line from Lisa Leonard Designs. They sent it to me along with a Build a Charm Bracelet. Both pieces are absolutely beautiful.
I wanted Janel to have the palm tree since it's "so California" and we all want them to hurry up and move back. Here's to Brett's final year of law school, passing the California bar, and getting a job back home!
And in case you didn't know, I think gold is making a comeback. My sisters and I have extensive gold charm collections from the 70s and 80s. I get to bust those out again maybe. Yay!
I love to know some of the story behind the pieces. Lisa says,
my desire is to create simple, lovely pieces that can be worn with jeans or your little black dress. i want each piece to be meaningful. our custom jewelry is hand-stamped with your kids' names or a special phrase or verse. i love to touch my necklace throughout the day and reflect on my husband and my sweet boys.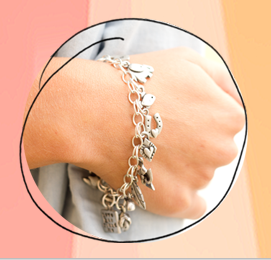 Both pieces that I received from Lisa Leonard Designs are absolutely beautiful. I've yet to see something from her shop that wasn't. So, I'm so thrilled to be able to share a giveaway with you this week.
Three Life as MOM readers will each receive a $50 gift card to Lisa Leonard Designs.
To Enter:
Simply complete the information on this form. Please know that the information is only being gathered for the purposes of mailing you your prize in the event that you are chosen as the winner. This information will not be sold, traded, or given away.
This promotion is open until Sunday, July 7, 2013, at 8 pm PST and is limited to US residents, 18 years or older. Friends and family of Jessica Fisher and Life as MOM are ineligible for entry. Please enter only once. The winner(s) will be chosen randomly. The prize for this promotion is provided by and shipped by Lisa Leonard Designs and/or its representatives. This post will be updated with the beginning of the winners' email addresses.
Disclosure: I have received sample product as well as monetary compensation for posting this giveaway. All opinions are mine.