This giveaway is now closed. Congrats to the winner: papallonanova@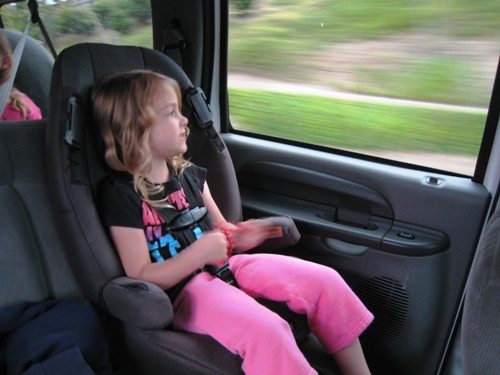 Yesterday, we talked about ways to save money on a road trip. Road trips can be a ton of fun for the family and a great way to make memories together.
One of the most important things to do before a long trip is to make sure you've got adequate oil in the car. I know this because we blew out an engine one summer because it was low on oil. A new engine cost over $1400 at the time.
Huge bummer in the summer.
I was recently contacted by Motor Oil Matters, or MOM, a new consumer education and industry watchdog program by the American Petroleum Institute. They sent me a gift card for our next oil change.
MOM has been established to educate folks about the benefits of quality licensed motor oils and to call on to the carpet those who engage in tricky deals. It seems that not all great deals for oil changes are great deals for your car.
But what do you ask the guy who's going to change the oil? Consult this checklist from MOM to help you navigate the waters of oil changes and the right quality oil for your car.
Want timely reminders about motor oil and other helpful tips to keep your car running well? You can follow MOM on facebook and on twitter.
Win a gift card for your next oil change.
One Life as MOM reader will win a $50 gift card for their next oil change, courtesy of Motor Oil Matters.
To Enter:
Simply complete the information on this form. Please know that the information is only being gathered for the purposes of mailing you your prize in the event that you are chosen as the winner. This information will not be sold, traded, or given away.
This promotion is open until Sunday, July 21, 2013, at 8 pm PST and is limited to US residents, 18 years or older. Friends and family of Jessica Fisher and Life as MOM are ineligible for entry. Please enter only once. The winner(s) will be chosen randomly. The prize for this promotion is provided by and shipped by Motor Oil Matters and/or its representatives. This post will be updated with the beginning of the winners' email addresses.
Disclosure: I have received a gift card for my next oil change. All opinions are mine