The following giveaway is brought to you by Taste Trunk: This giveaway is closed. Congrats to the winners: tanyashubin5@, the3diggs@, aargo@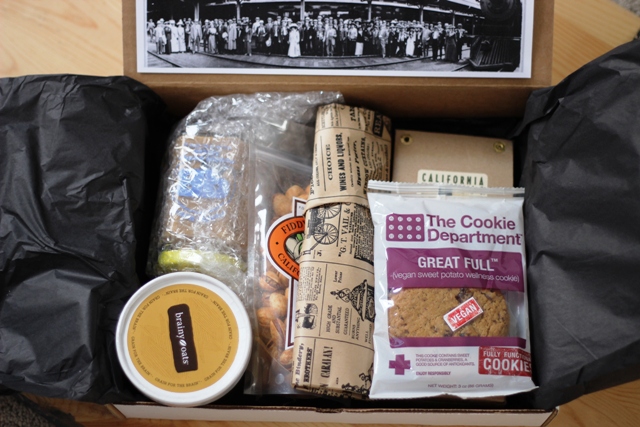 I have always been a HUGE fan of mail. Whether it be email or the kind delivered by the mailman, I've always looked forward to news from the outside world. And packages? Well, those are even more fun.
This month I had a chance to review Taste Trunk, a gourmet marketplace that offers monthly deliveries. Talk about some fun mail!
Taste Trunk sent me three boxes to check out: Health, Sweet, and Gourmet. Here are some of the things that stood out to me:
1. Fancy packaging
The trunks are really fun to open since they're packaged so nicely. Everything comes wrapped and tied with a bow, where applicable. You feel like you're really getting a present.
2. A nice variety of gourmet food items
The boxes were filled with some  very fun stuff. The Health box came with dried fruit, oatmeal, sweet potato cookies, seasoned nuts, peanut butter, and artisan candies. The Sweet box held cupcake mix, cookies, candies, and caramel sauce. The Gourmet box brought lavender sea salt, a Kansas City BBQ spice, a scone mix, banana jam (yes, really!), salsa relish, and a sundried tomato pesto.
3. Fun for kids — of all ages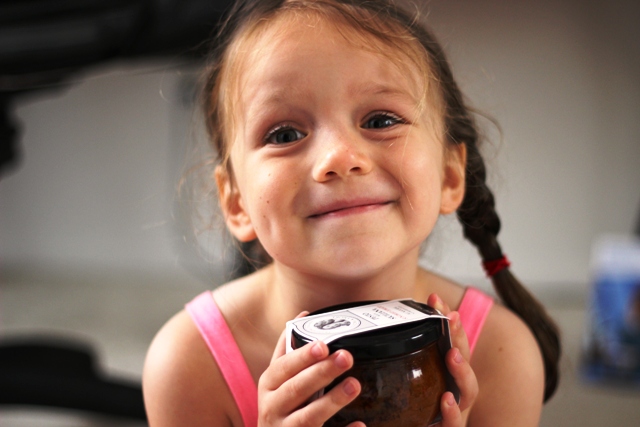 Mine are foodie kids so they were thrilled to try out the different items. The artisan jelly candies from the Sweet box were a huge hit.
4. Quality products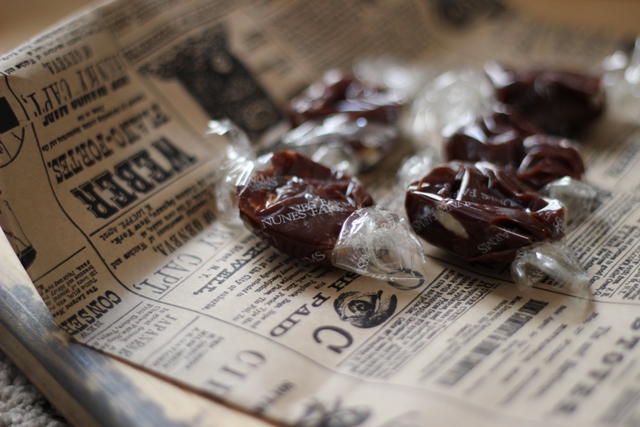 We could tell that everything we tasted was good quality and made with care. These caramels from Nunes Farms were amazing.
These are truly elegant products, packaged nicely, making for a very fun and sweet surprise in the mail. They would make great gifts for weddings or the holidays, too. I was super impressed.
You can follow Taste Trunk on Twitter and on Facebook to get the scoop on great new items as well as the regular giveaways they hold.
(Psst…. they've got a giveaway going on right now. You can head here to enter, and then come back and enter the giveaway here on Life as MOM.)
Win a Taste Trunk!
This week three Life as MOM readers will each win one Taste Trunk. 
To Enter:
Simply complete the information on this form. Please know that the information I am collecting is only being gathered for the purposes of mailing you your prize in the event that you are chosen as the winner. This information will not be sold, traded, or given away.
This promotion is open until Sunday, September 1, 2013, at 8 pm PST and is limited to US residents, 18 years or older. Friends and family of Jessica Fisher and Life as MOM are ineligible for entry. Please enter only once. The winner will be chosen randomly. The prize for this promotion is provided by and shipped by Taste Trunk and/or its representatives. Jessica Fisher and Life as MOM cannot be held responsible for lost, undeliverable, or misdirected deliveries. This post will be updated with the beginning of the winners' email addresses.
Disclosure: I received Taste Trunks for review purposes. All opinions are my own.