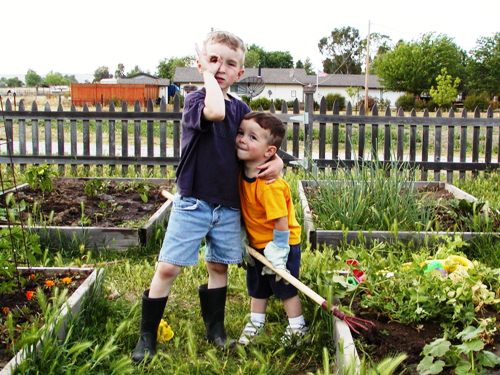 Growing is good, especially where our kids are concerned. We want them to grow spiritually, emotionally, and physically. And in many ways, living a greener lifestyle can help them do all those things.
One fun way to keep track of our kids' growth is with a growth chart. I'm not talking about the kind the doctor keeps. Boring! No, the kind that you etch on the wall and mark the passing of the days and years in measuring your kids.
My dad did that with a pencil and a ruler, faithfully each year on my birthday — on a wall in his garage. And while he still lives in that house, the garage isn't the best keeper of keepsakes. And now, some 30+ years later, that may be lead paint those notches are marked on. Not really something to cut out and bring home, is it?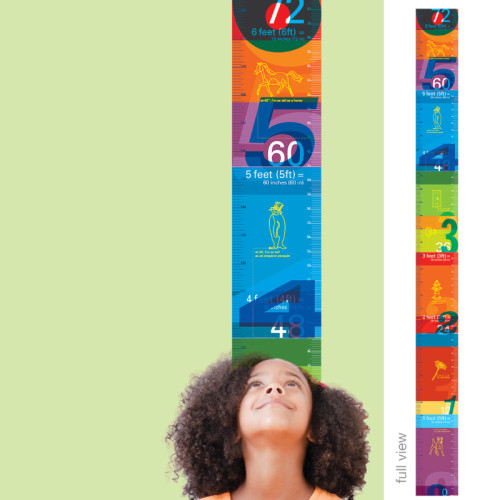 WallCandy Arts
How 'bout a removable and reusable growth chart to move with you and your family through the years?
WallCandy Arts designs and manufactures modern peel and stick decorating kits for the wall. Our wall decals are printed on art book quality presses utilizing the highest quality material in the industry. Removable and reusable, non-toxic, lead-free, VOC free and made in the USA. WallCandy is a family company owned and operated by moms.
Bopping around on the WallCandy Arts website is a feast for the eyes. There are so many cool items that you can stick and remove from your walls. It's really cool. There are some that work like white boards, some like chalkboards — there are even some that glow in the dark.
Plus, the decals are super thick and sturdy. And the one we have sticks well to the wall. I was surprised since we have a knock-down finish on our walls.
Watching Them Grow
Two LifeasMOM readers will each receive a Watch Me Grow wall chart, complements of WallCandy Arts.
To Enter:

Leave a comment on this post, telling us what WallCandy caught your eye?
This giveaway is open until Sunday, May 1st at 8 pm, PST. The winners will be chosen randomly and notified via email. They will have 48 hours to respond in order to claim the prize.
This is part of the Going Green series. Join us all week for daily giveaways and inspiration for small ways to go green.
Disclosure: I received sample product as well as compensation for my time spent writing and administering this giveaway. My opinions are my own.