Enjoy the season with A Month of Fabulous Fall Meal Plans, designed to help you shop, prepare, and devour great seasonal menus made with real food, real easy.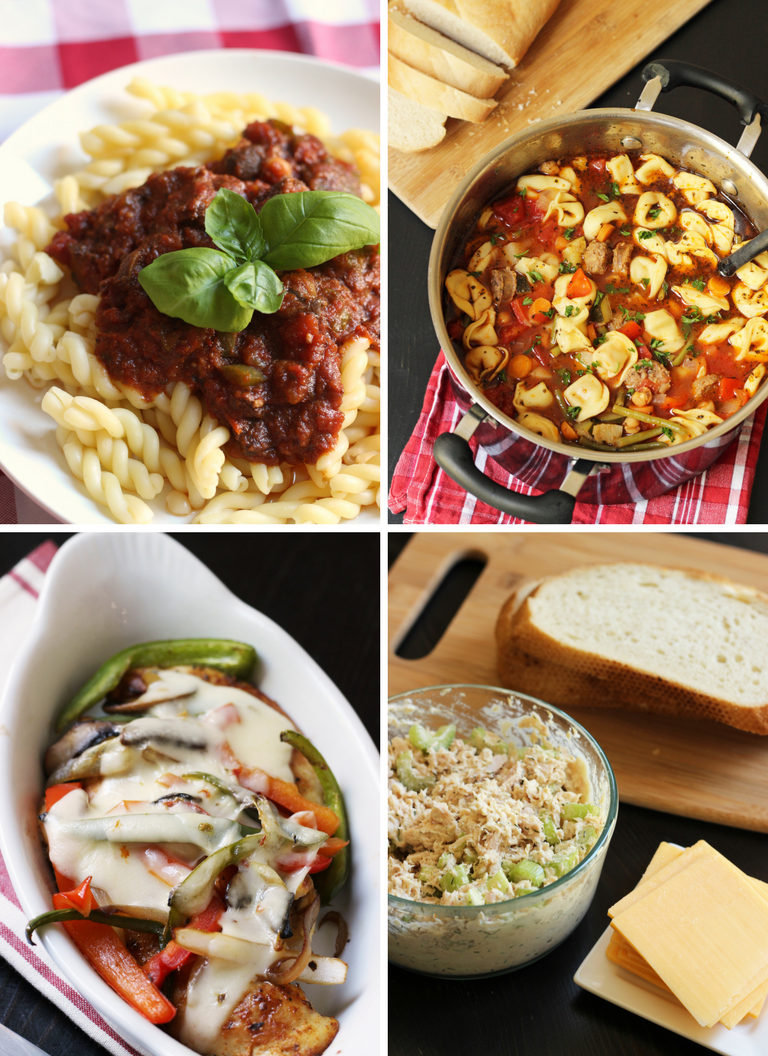 The kids want to eat. You need to pick up the dry cleaning, pick up the dog from the vet, and grab some groceries. But, not before you finish your day's work.
Or maybe the baby's been fussy all day. You haven't had a moment to yourself in years, and your husband's coming home with the crew from soccer practice in just a few minutes.
Whether you work away from home, work at home, or manage the homefires full time, there's one thing that stands true among us all, regardless of income, profession, race, faith, or voting preference:
We all want to eat dinner tonight.
And except for a few outliers, most people I've met in life want a good dinner.
But, we all have tasks and responsibilities that pull us in different directions so that sometimes, by the time dinner rolls around, we just want to grab some burgers and be done with it!
I get that! In fact, my Month of Meals was designed for a person such as yourself, someone who likes to eat, but doesn't always have time to figure it all out, plan it, and execute it by 6 pm each night.
And honestly, why reinvent the wheel when you know there's a plan out there that works. A plan that will get you in and out of the grocery store in no time flat, a plan that accounts for leftovers and makes sure you don't waste food, a plan that provides for great tasting meals that aren't a total pain in the rear to prepare.
That plan? That plan exists.
Each month I produce a Month of Meal Plans that enable YOU to:
Shop economically.
Use your resources wisely.
Prepare delicious meals quickly and easily.
Each month's plan is a little bit different, worked around a seasonal theme so that there's no same-old, same-old involved. Since the plan features seasonal ingredients, you can count on finding them on sale, saving you money.
In this month's curation, A Month of Fabulous Fall Meal Plans, you'll find warming casseroles, hearty soups, and celebratory steaks and roasts, as well as some budget-friendly bean and vegetable dishes. Fall appetizer and dessert ideas are included so that you can any meal feel a little more special. From Easy Roast Chicken and Balsamic Pot Roast to Stacked Vegetable and Cheese Enchiladas or Quicker Minestrone, you'll find recipes that are easy on the wallet and yummy for the tummy.
It's all here right at your fingertips – the makings of fabulous fall meals perfect for the season, from casual weeknight suppers to festive weekend get-togethers. Let's make the most of this season!

Included in the plan:
30 menus that are easy as well as deliciously comforting

Four weeks of grocery lists

A month-long grocery list to help you to advantage of grocery sales so you can buy in advance and know that you'll use those ingredients in a timely manner

Make-ahead tips and a prep list to make dinnertime easy-peasy

30 main dish recipes included to give you easy access

Homemade alternative ideas so that you can save more money and avoid processed foods

Easy appetizers and desserts that make any night special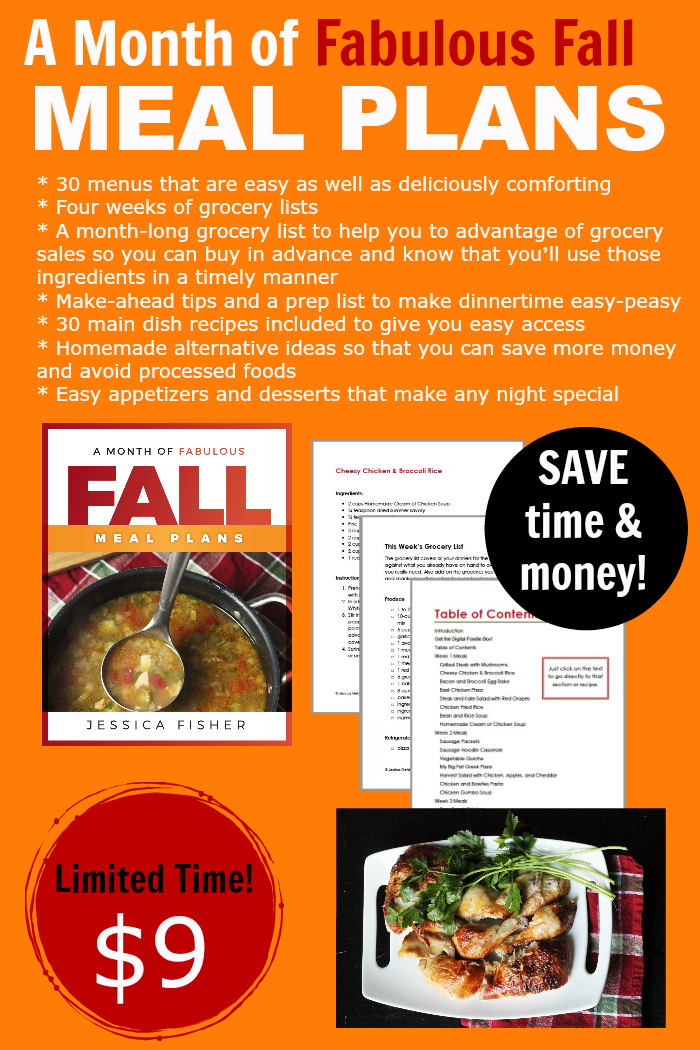 This meal plan will only be available through November 30, 2017.