Are you looking to eat a little more healthfully these days? Hoping to fit a little more sleekly into last year's swimsuit? Check out the new Month of Meals: Protein Style.
This past six months have found me at my all-time highest weight (pregnancy and postpartum excluded). Yes, it's probably part due to perimenopause and part due to my thyroid medication. But, if I'm completely honest with myself — and you — it's also due to the fact that I've eaten my feelings and not exercised so much self-control.
I'm hoping to make a few changes in the next month now that we're done with the termite tent and all the upheaval of home renovations. I want to make good eating more of a priority so that I can feel better and maybe get a bit healthier. I know that what I eat can make a big difference in how I feel.
I'm also hoping to do this without driving myself crazy in the kitchen.
Is it possible to have healthy meals be easy to put together? Yes! I think it can be, especially when you do a little preplanning. This planning: A Month of Meals Protein Style!
Since I released this meal plan in December — and subsequently pulled it off the shelf — I've received weekly emails from folks asking that it be made available again. Since, I'm going to be making many of these meals this month, I figured now was a good time to bring it back!.
Reading labels and making more thoughtful choices for my family's diet is something that has become increasingly important to me. Packing healthy meals for us when we're on the go has been a welcome alternative to fried and greasy foods when out and about. As a mom of a child with severe food allergies, I know how tricky it can be to find safe foods commercially packaged or served at restaurants. Plus, have you seen the prices of food these days?
Homemade is just plain better for our family in so many ways.
This Month of Meals plan is built around the concept of eating fresh, unprocessed foods without potential allergens. It's geared around wholesome proteins and abundant fruits and vegetables. Most importantly, it's designed to be easy to eat healthfully.
Without dairy, gluten, grain, sugar, soy, alcohol, and legumes, this meal plan is a great fit for folks following certain food programs like low-carb, paleo, or the Whole 30. It's great for families looking to avoid certain foods due to allergies and food sensitivities or folks who simply want to focus on fresh and homemade.

(As always, please consult your doctor and use your best judgment before making significant health and diet changes. And be sure to read ingredients labels, like bacon or tomato sauce to make sure that your purchase doesn't contain an ingredient you're avoiding.)
I am making no claims as to how you should eat or what will ensure your best health. I just know that I feel better when I eat an abundance of vegetables and lean proteins, which is basically what this meal plan is all about. 🙂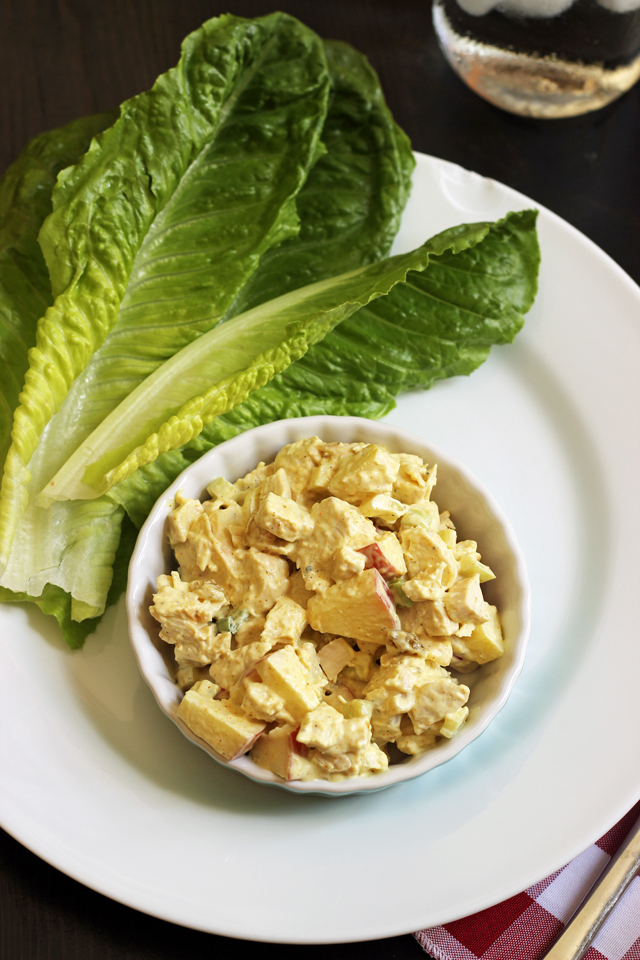 This meal plan can make healthier eating easier for you this month. It's also a great way to have your healthy MOM food without making a second meal for the kids. Most of the meals can suit the whole family, but if the kids don't want their chicken salad in a lettuce wrap, you can make sandwiches for them. Without making them a second meal!
How's that for a winner-winner-chicken dinner?!
A Month of Meals Protein Style is available through the end of April, so get it while you can. (I can't promise when it will be available again.) Step into spring with an abundance of fresh food to help you feel good and look good, too.