A No-Fuss Guide to Laundry Tools & Products
We are a participant in the Amazon Services LLC Associates Program, an affiliate advertising program designed to provide a means for us to earn fees by linking to Amazon.com and affiliated sites. We participate in other affiliate programs as well. For more details, please see our disclosure policy.
The following post is from LifeasMOM contributor, Prerna:
Does the thought of tackling your laundry make you want to run and hide? Well, you aren't alone. I'm there, running with you. Yeah, right there…a little ahead of you in fact!
However, I've found that having a well-stocked laundry cabinet can take away some of the pressure and stress associated with washing, drying and folding clothes. You may still want to run but the right laundry supplies and products will convince you to probably just stroll away. Okay, enough of running and strolling. Let's get washing now!
Laundry Essentials
Does your laundry room have these must-haves?
Detergents – Gentle, Strong, Unperfumed. I am a big fan of making my own green laundry soap but am now considering buying some since it is easier and will help me save time as well.
Bleach – Colorsafe, chlorine-free bleaches are a great way to remove stains while brightening up the clothes. While I have a bottle, I haven't used it in a while since I dry my clothes in natural sunlight which is a free and eco bleach in itself. However, if air drying is not your thing, a bottle of chlorine-free, colorsafe bleach can help you.
Laundry Additives – Since I try to be green when it comes to laundry, I'm personally not a big fan of additives, such as softeners and boosters, but if you have hard water or want softer, sweeter smelling clothes, you can either buy the commercial ones or just use plain vinegar.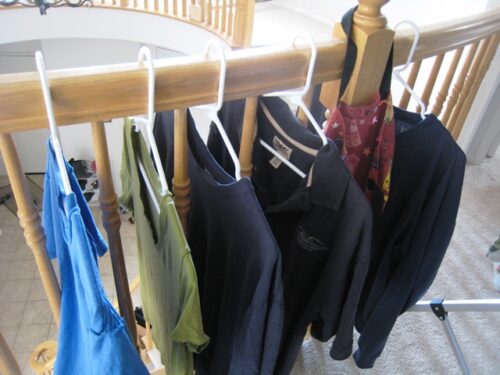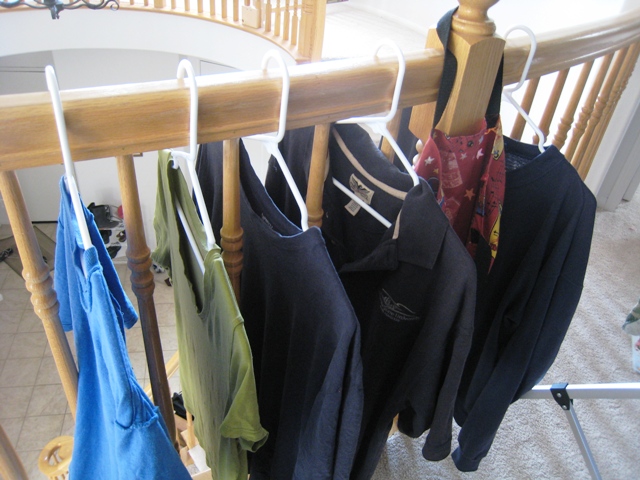 Tools to Make Doing Laundry Less of a Chore
Sink or Bucket – A sink is a blessing since it lets you treat stains and soak clothes easily. I have a bucket as well, since it is handy and I can carry it along with the washed clothes out to the racks to dry.
Scrubbing Brushes – Great for scrubbing dirty collars, cuffs or in my toddler's case, slacks and trousers before tossing them in the wash.
Drying Racks – Since I don't use a dryer and air-dry our clothes, a drying rack is an essential for us. If you use a dryer, you may want a rack to hang dry clothes that shouldn't be put into one.
Laundry Baskets and Hampers – I have a system for separating our laundry which accounts for me having 5 laundry hampers.
One for our clothes
One for our toddler's clothes
One for kitchen dusters and cleaning cloths
One for undergarments, socks and delicates
One for bed and table linen
You may not want to be as obsessive-compulsive as I am but you'd still want at least two separate baskets for coloreds and whites. Me? I separate the coloreds and whites at the time of taking the clothes to the machine. I can't have 7 or 9 baskets. Or maybe I can? ***laughing***
A well-organized laundry cabinet can really take away the stress of washing clothes. Plus, since you have everything you need all ready and waiting, doing laundry becomes much easier and quicker.
How do you ease laundry day blues?

— Prerna Malik is a mom, a wife, a writer and woman who believes in parenting with love, being postively productive, and creating a home that invites you to put your feet up and relax. Find her sharing her simple tips and easy-to-do ideas at The Mom Writes or follow her on Twitter.