Great Flavors for Spring Salads
We are a participant in the Amazon Services LLC Associates Program, an affiliate advertising program designed to provide a means for us to earn fees by linking to Amazon.com and affiliated sites. We participate in other affiliate programs as well. For more details, please see our disclosure policy.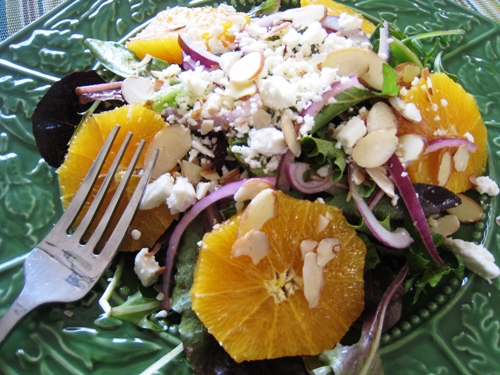 Looking for a fresh and flavorful salad to brighten up the blah days in between winter and spring? Try out this Orange and Feta Salad I'm sharing over at Food Your Way today. It's a wonderful mix of winter's citrus and spring's greens.