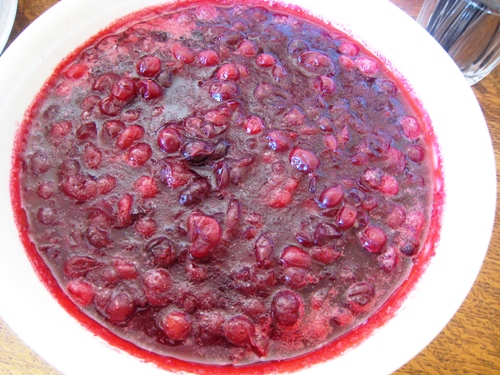 There seems to be an age-old Thanksgiving debate that has spanned history as well as a continent. It knows no bounds as regards age or occupation. It's not about what the pilgrims really ate for the First Thanksgiving.
No, we're more concerned with which tastes better: homemade cranberry sauce as pictured above?
Or jellied cranberry sauce from a can, complete with little lines as picture here.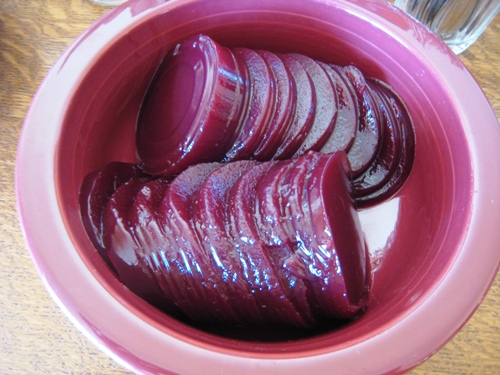 You already know how the FishFam feels about this. Even when their Massachusetts-born grandmother makes cranberry sauce from scratch, the FishKids choose the canned variety.
Proof positive from last year:

Which cranberry sauce gets YOUR vote?
Feel free to link to YOUR cranberry sauce recipe if you'd like. And may the best sauce win.