A Review of Not Your Mother's Casseroles (Booking It)
As an Amazon Associate I earn from qualifying purchases. For more details, please see our disclosure policy.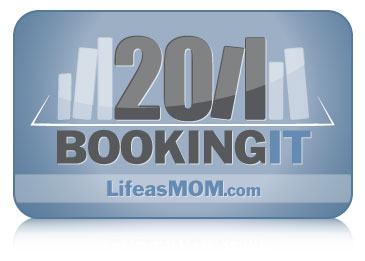 This year we're Booking It on LifeasMOM. It's an online book club designed to get you off the computer, phone, and boob tube and into a book. Reading is an adventure! You learned this long ago. But, in our older years, it is tempting to forget.
On the 10th of each month, we're discussing an assigned book, one of the Eleven List. On the 11th there's a link up opportunity to share all your reading of the past month.
This month's "assigned" reading was Not Your Mother's Casseroles by Faith Durand, managing editor of The Kitchn.
This book is, in fact, part of an extensive series of Not Your Mother's cookbooks, begun by one of my favorite cookbook authors, Beth Hensperger. She wrote Not Your Mother's Slowcooker Cookbook which was the pinnacle book for me to put my slow cooker to its best use. It's also the same series in which my cookbook will be the next installment. How cool is that?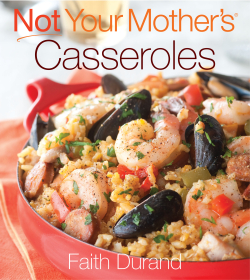 Not Your Mother's Casseroles takes the humble one-dish dinner and gives it a great makeover. With dishes like Vegetable Curry Biryani and Jambalaya with Shrimp, Artichokes and Bacon, you know your taste-buds are gonna say, "WOW." Fresh ingredients and a global flavor profile make this a casserole book for a new generation.
But, even if you like good old standards, don't worry, those are included as well with a few creative twists.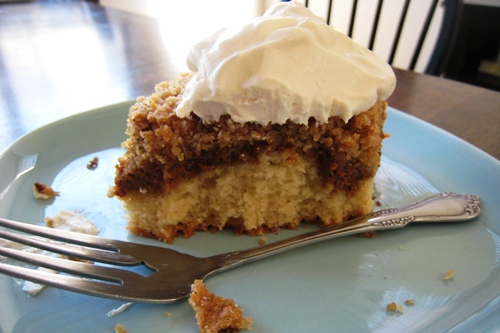 We loved the Layered Pumpkin Crumb Cake! So delicious. My kids kept coming back asking for more.
The preparation did appear a little complex, as disclosed in the head notes, but it was worth it. This is a dessert worthy of your holiday table — or anytime, really.
The Baked Eggplant Parmesan was super easy to pull together. I had FishChick4 help me. She loved that. And the bread crumb topping was perfect.
And the Roasted Cauliflower with Lemon, Garlic and Capers? Wow! Lots of flavor. Even hubs commented on what a surprise it was to eat that cauliflower. (Disclosure: I do not ever buy capers, so we made it without.) We'll be making that again.
If you're up for some new one-dish dinner inspiration, this is definitely a book you'll want to add to your collection. Not only does it cover breakfast, lunch, and dinner, but it also features some delicious breads and dessert recipes. These are updated recipes without being overly complicated.
Are you booking it with us this month? Did you cook out of Not Your Mother's Casseroles this month? What recipes did you try?
What did YOU take away?
*Tomorrow there will be a link up for ALL your reading of the last month. Today we're just talking about Not Your Mother's Casseroles.