A Review of Organized Simplicity (Booking It)
As an Amazon Associate I earn from qualifying purchases. For more details, please see our disclosure policy.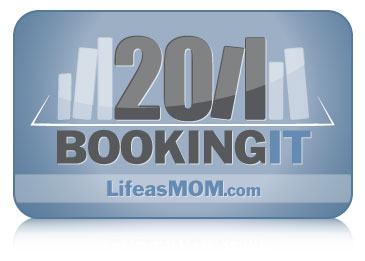 This year we're Booking It on LifeasMOM. It's an online book club designed to get you off the computer, phone, and boob tube and into a book. Reading is an adventure! You learned this long ago. But, in our older years, it is tempting to forget.
On the 10th of each month, we're discussing an assigned book, one of the Eleven List. On the 11th there's a link up opportunity to share all your reading of the past month.
This month's assigned reading was Organized Simplicity by Tsh Oxenreider, the voice behind Simple Mom. I have been reading Tsh's blog almost since the beginning and it's been amazing to see all the great ideas she puts out there to the benefit of the rest of us. Her book is just a continuation of one provoking thought and helpful hint after another.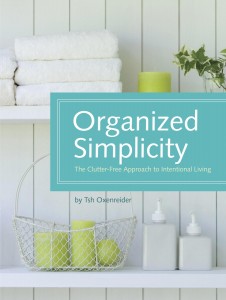 Organized Simplicity: The Clutter-free Approach to Intentional Living starts at the beginning by asking some big questions. What's your purpose? What's your passion in life? What's your mission?
Once you know the answers to those questions, you can begin to craft your life and all its nitty-gritty details to better fit with your overall hopes and desires. Envision the forest — and then plant the trees. I love this perspective as it gives you focus and a goal. And her encouraging words and practical tips are the fuel to start plowing the field.
Some take aways:
On simple living – I love it that Tsh explains what simple living is not as well as offers a definition of simple living: living holistically with your life's purpose. She breaks this down in very concrete ways, too. My take? Simple living is being you in the best ways possible. Consider what's important to you and your family and then cut out the superfluous stuff. Amen!
On time sucks – In chapter 4 Tsh makes some great points about time management and changing your habits in order to free up more time for the pursuits that matter. She makes a great illustration about adding up the amount of time you actually spend each day on a specific activity, like watching TV. The national average is 112 hours per month in TV viewing, but if you set a limit on what you WANT to spend, voila, you will "find" all kinds of free time as opposed to mindless channel surfing.
While I am not a TV junkie, there are things that I mindlessly spend time on that I can certainly limit or eliminate from my day and create a bigger margin of time for things that matter more.
On garage sales – I've only had one successful garage sale in my life. The others felt like a total waste of time. However, Tsh makes the case for the dreaded garage sale: you'll be deterred from collecting more clutter; you'll see all your discards in one place and be psychologically humbled; you'll teach your kids by your example in regards to the previous two points; you'll get extra cash.
(While I may not hold a garage sale, I am encouraged to wait until my discard pile gets really big before I donate it. In some ways, this is meeting several criteria.)
A great addition to your library
I find that it is extremely helpful for me to read an organization or time management book every couple months. It fuels me to keep fighting the good fight. My drift is toward clutter and the reminders of good stewardship truths are so helpful to keep me on the right path.
Organized Simplicity is a great tool to use to get your act together and dream big dreams about how you really want to live your life. Two thumbs up here!
What did YOU take away?
Disclosure: I requested and received a review copy of the book.