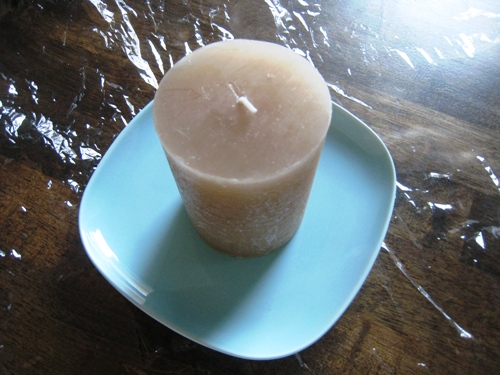 Looking for a simple, inexpensive gift that still says you care? How 'bout this?
I found a bunch of candles on clearance at Target and thought they would be really cute on small dishes, wrapped up with cellophane and a bow. Salad plates are really inexpensive. I bought this blue one at IKEA for a few dollars. When I started the project, however, my big visions fell flat. See above?
OK. But kinda boring.
So then I looked around the house to see how I could make it look more elegant. I found a pine cone (free) and a little sprig of fake fall foliage (probably cost about a quarter). Much better! Wrap that baby in clear cellophane and tie with real ribbon.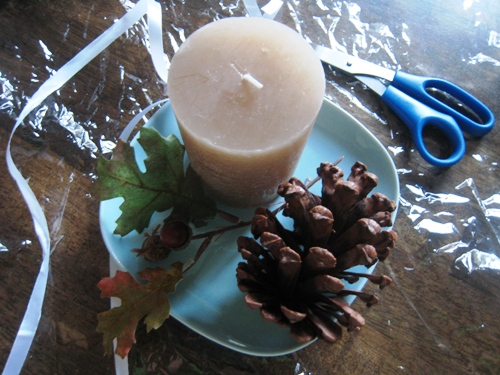 A cute token of affection that would make a nice teacher or hostess gift. And it only cost about $4 or $5.
What else could you add to a candle on a plate to make it more?