A Simple Candle Gift
We are a participant in the Amazon Services LLC Associates Program, an affiliate advertising program designed to provide a means for us to earn fees by linking to Amazon.com and affiliated sites. We participate in other affiliate programs as well. For more details, please see our disclosure policy.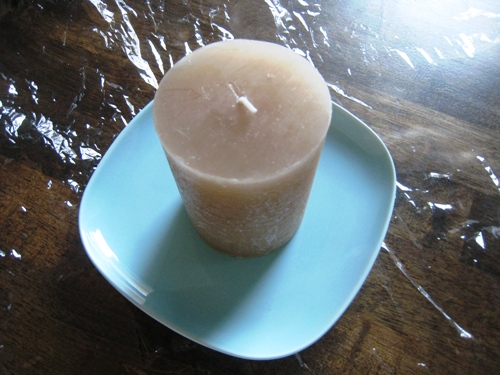 Looking for a simple, inexpensive gift that still says you care? How 'bout this?
I found a bunch of candles on clearance at Target and thought they would be really cute on small dishes, wrapped up with cellophane and a bow. Salad plates are really inexpensive. I bought this blue one at IKEA for a few dollars. When I started the project, however, my big visions fell flat. See above?
OK. But kinda boring.
So then I looked around the house to see how I could make it look more elegant. I found a pine cone (free) and a little sprig of fake fall foliage (probably cost about a quarter). Much better! Wrap that baby in clear cellophane and tie with real ribbon.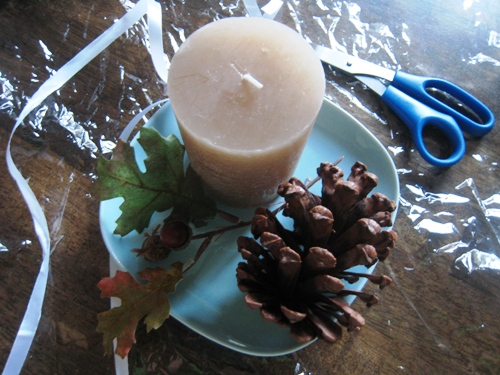 A cute token of affection that would make a nice teacher or hostess gift. And it only cost about $4 or $5.
What else could you add to a candle on a plate to make it more?