A Valentine's Day At-Home Date Night (Frugal Friday)
As an Amazon Associate I earn from qualifying purchases. For more details, please see our disclosure policy.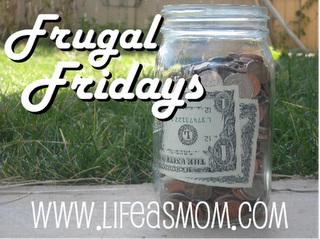 This week on LifeasMOM is all about Loving Life — finding ways to help each of us enjoy life a little more. And one way to enjoy life more is to spend time with your main squeeze.
This past week I explained to my four year old daughter what a date was. No, not the dried fruit. But the occasion. She wasn't too crazy about hubs and I heading out without her, but she understood the concept, and I think she liked it that she learned something new.
Date night is kind of a strange bird around here. I remember in our early years of marriage, older married couples urged us to make sure we had a date night. I didn't really understand why. It was just the two of us — and we were content to hang out at home and talk or read.
Now that we have children, I understand. It's nice to have a moment to think straight, to finish a sentence, to worry about my own plate of food, and to enjoy alone time with my husband.
For three weeks running now, FishPapa and I have had a regular date night. I'm stunned. We might actually make it to habit status. This truly isn't the norm for us.
Due to lack of babysitters or the money to go out or to pay said babysitter, we've not been one of those couples that goes out every week. Instead, we have found other ways to have time alone that fall into the "at-home" date night category.
And in light of such, we've never been ones who had to go out for Valentine's Day when crowds are plentiful and babysitters are scarce.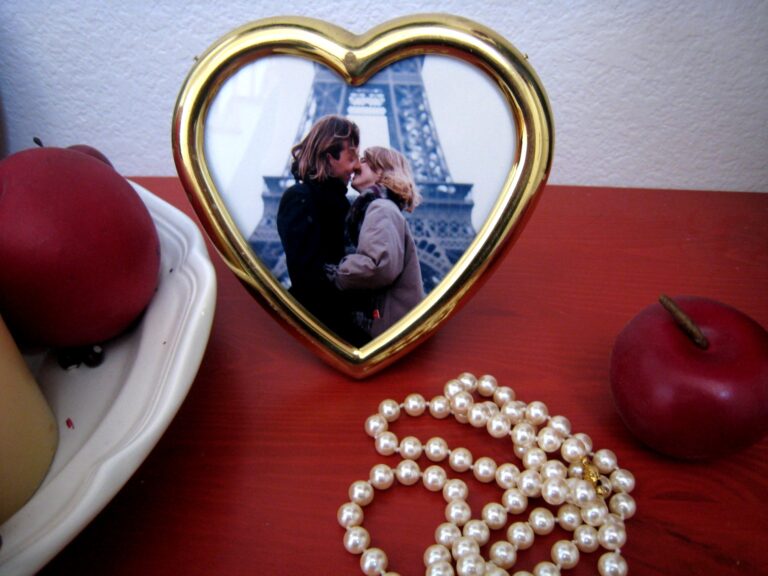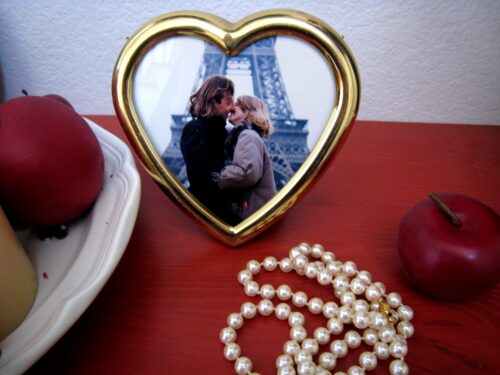 So, make an At-Home Date Night for Valentine's Day. Here are some tips for pulling it off:
1. What about the kids?
You have a couple options when it comes to kids and their care.
Put them to bed early – One friend told me that she takes her kids to the park and wears them out. Seriously. She finds the most exhausting activities for her kids and even skips naptime altogether so that they are wiped out and ready to hit the hay as soon as bath and dinner are over. This obviously works best with younger children.
Set them up in another room – Sequester them someplace safe with food, a long movie, and an older child to come running if they start to burn down the house supervise. If you have very little people, you may want to use this method for your bigger kids and use the previous idea for your littles.
Farm them out to friends and neighbors – When we lived in Kansas,  we had lovely older friends who lived far from their grandchildren. They were happy to take our kids for an evening to give us time to ourselves. So, if you can't find a babysitter and don't live near family, hopefully you have helpful friends or neighbors.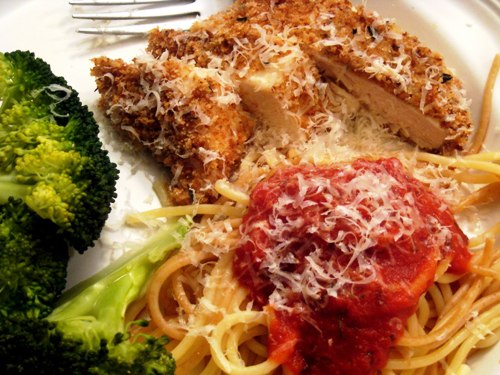 2. What about food?
Splurge on your favorite take-out – Fast food can sometimes be a treat, depending on what it us. And it's certainly not as expensive as a full, sit-down dinner. Take the night off dishes and routine and make a run for the border.
Make two meals – Feed the kids simple food early in the evening and then make a special meal along adult tastes for you and hubs.
Make a memory – Enjoy a special dinner as a family and then enjoy a decadent dessert together after the kids go to bed. We regularly have the same menu on Valentine's Day. Chicken Parmesan is our little tradition and a fun way to demonstrate a little sappiness to our kids.
3. How can we have fun without Dora or Star Wars?
Unplug – It kind of goes without saying that you probably shouldn't be surfing the net, reading facebook updates, or talking on the phone to your mom during date night. But, I put it out there anyway. Ignore the phone and the internet.
Watch a movie – We are movie people. But, a lot of the films we normally see are of the kiddo variety. But, we recently signed up for Netflix — it was cheaper than paying all the late fees I was acquiring at the library. And now we get to stream all kinds of grown up movies for free. We can even set up a laptop in our room and watch it from bed.
Walk down memory lane – Pull out the scrapbooks and reminisce about the days when the wrinkles were fewer and the curves were more shapely.
Play a game – We used to play all kinds of games before we had kids. And the chokable pieces got in the way with toddlers running about. But, a game of Trivial Pursuit with my hubby is still fun — except when he beats me.
Go to bed early – Nuf said. 😉
Date nights spent at home are a great way to enjoy your marriage without going into hock. And with a little creativity and planning, you can have just as much fun as if you had gone out to paint the town red.
How do YOU save money?
Share your money saving tip in the comments or link up your frugal post below.