This giveaway is now closed. Congrats to the winner, lilpoptart2000@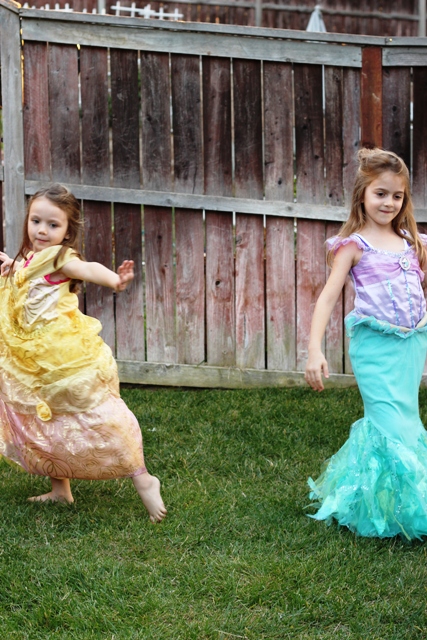 When I was seven years old, I listened to the Sleeping Beauty soundtrack — on a record player! — over and over and over again. I would dance about the living room, pretending that I was Briar Rose. There were so many fairy tales and stories that filled my imagination as a child. I was decidedly a girly-girl.
That's why it's so funny that I had four boys out of the gate. The idea of princess dress-up was pretty remote for a good portion of my parenting years. But, almost seven years ago we got our own princess, and then another. And it's been pretty fun doing girly things together.
We go dress shopping together.
The girls get spa treatments (hair and pedicures) on their birthdays.
And we enjoy a good princess story together.
They dance, too. Love watching that!
FishChick5 is definitely a bigger fan of pink than her older sister, who often chooses blue or black. But, they both enjoy the imaginary stories of fairy tales and princesses.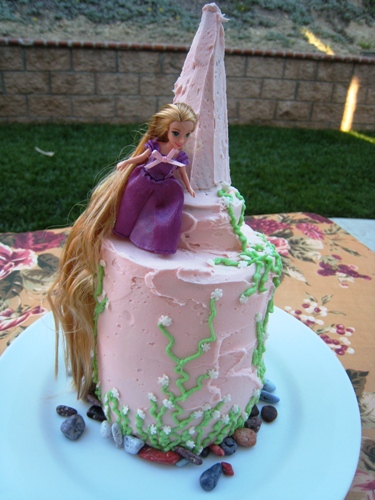 It's been fun to watch the more recent Disney films together, like Tangled and Brave. We've even had birthday cakes to match!
Recently, the Disney Store sent each of my girls the dress-up costume of her choice: Belle for FishChick5 and Ariel for FishChick6. What fun these two had today! They rushed to finish school and chores so they could open the box and play dress-up.
They got a little nervous when I told them we were going to give away a dress-up costume on the blog this weekend. Once they realized it wasn't one of their dresses, they were really excited about the prospect.
This weekend one Life as MOM reader will win a SIZE 5/6 Jasmine Costume.
(Please note, there is only one size and style available.)
To Enter
Simply complete the information on this form. Please know that the information is only being gathered for the purposes of mailing you your prize in the event that you are chosen as the winner. This information will not be sold, traded, or given away.
This promotion is open until Sunday, October 20, 2013 at 8 pm PST and is limited to US residents, 18 years or older. Friends and family of Jessica Fisher and Life as MOM are ineligible for entry. The winners will be chosen randomly. This post will be updated with the beginning of the winner's email address. The prize for this promotion is provided by and shipped by the Disney Store and/or its representatives. Jessica Fisher and Life as MOM will not be held responsible for unclaimed or undelivered prizes.
Disclosure: I have received sample costumes. All opinions are my own.