The following content is sponsored by Jarden Consumer Solutions:
Slow cookers are one of my favorite gadgets in the kitchen. I love how I can throw together some of our favorite meals in a matter of minutes and then just walk away.
I actually own three different sizes slow cookers. They are all the standard, three-setting, removable crock models. I've been super pleased with them and reluctant to make any changes.
Recently, however, I was offered the opportunity to try out one of the latest Crock-Pot® Slow Cooker models. Are you wondering how they could improve on the classic version? Well, me, too.
This new one, the Crock-Pot ® Smart Slow Cooker, however, goes beyond what I would have expected. You can turn it on, or turn it down, or turn it off, via an app on your phone! Really? It's like a Jane Jetson-style slow cooker.
I gave it a whirl while cooking chili one day. Things have been busy, and I needed to work that Saturday morning. I have tons of writing to do before I take a month's vacation later this fall.
So, I plunked all the ingredients in the cooker and spent a few minutes fiddling with the app on my phone. For someone who doesn't read directions very often, it was remarkably easy. You can watch a video about it, too.
I loved how I could go hide in my office for the rest of the morning and get busy working. I could focus on the things that I needed to do instead of worrying about watching the clock. I never set a timer for my slow cookers, but I almost always have my phone with me. A quick glance at my phone told me the chili was done and that the cooker had switched itself to warm.
On another occasion, I was able to switch it to warm myself when I want to stall dinner time a bit more and get a few more things crossed off my to do list.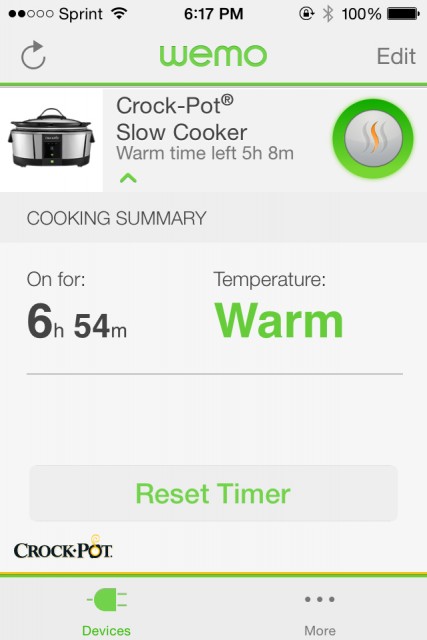 I used it again the following week when I cooked a ham. I'm trying to clear space in the deep freeze so I can unplug it and thaw it out. The half ham fit perfectly inside the large crock. I added some juice and spices and walked away. In fact I spent the whole day running errands and shopping.
Normally if I go shopping in the afternoon I tend to stress a bit that people will be hungry for supper or that I should be home cooking something instead of gallivanting around town. It was really cool to look down at my phone and see how much time was remaining before I needed to really be concerned about heading home.
The WeMo-enabled Crock-Pot® Smart Slow Cooker allows you to adjust your cooking temp and time remotely so that you're not worried about dinner being overdone before you're done with the tasks of your day.
It provides you wee moments to focus on what's important, whether that's a child's baseball game or a project that needs your attention.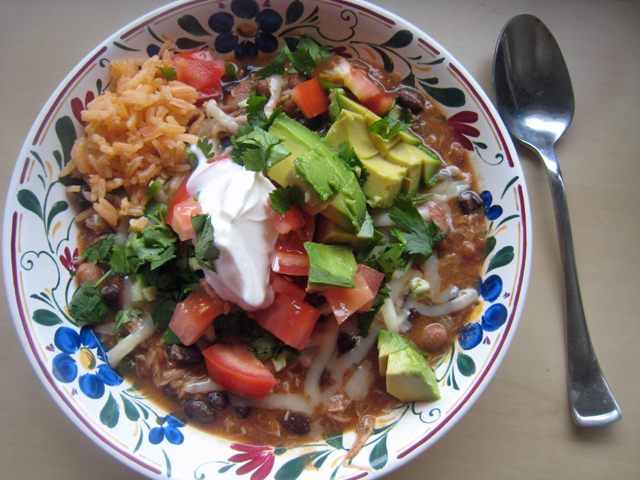 I'm thrilled that I can keep track of supper and my time in an easily-accessible way. I don't know about you, but I have way too many things to keep track of. This is one of those things that I'm pretty happy that "there's an app for that."
My slow cooker is one of my best friends. Now we have another way to communicate with each other.
Now, if only she would do the dishes, too….
What role does a slow cooker play in YOUR kitchen?
Disclosure: I've been compensated for my time spent writing and received review product. All opinions are my own.