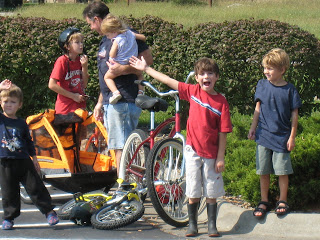 Just a quick note before we head out. Things are at sixes and sevens around here. Not sure what that means, but my 19th century novel reading implies that it means things are a little topsy turvy.
I'll be in and out on LifeasMOM, all depending on who has free wi-fi where. Thanks for praying for me and the littles tomorrow morning and for FishPapa and the big'uns throughout the weekend.
In the meantime, I have some great posts lined up courtesy of some very gracious bloggers out in cyberspace. I think you will enjoy what they have prepared for you.
See ya later!