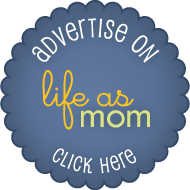 LifeasMOM is dedicated to helping moms and other family managers do all they need to do — and enjoy the ride. If you've got a product or service that can make that job easier, I'd love to hear about it!
If you're interested in learning more about advertising opportunities, please email jessica at lifeasmom dot com. I will send you my complete media kit with pricing and other details.
Please be advised that I do not accept unsolicited guest posts. Furthermore, all content on this site is written by me.