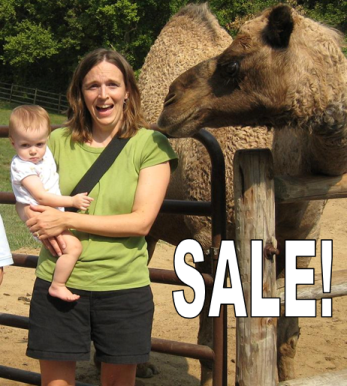 You know how much I love a good sale. After Christmas is one of my favorite sale occasions because it's the chance to get that thing you had your eye on before Christmas at a discount. Love discounts!
So, I'm sharing the love this week.
From today until New Year's Day you can use the coupon code NEWYEAR to get $2 off any purchase of $4 or more in The FishMama Shop.
Get Organizing Life as MOM for $7 this week after the coupon code. This is a great time to "get your act together."

This 125 page book includes three different calendars for 2011, weekly and daily planning pages, menu planning worksheets, household organizing helps, and over 90 fillable, customizable planning pages to help you put together your own household notebook.

Please note you must use the coupon code in order to get this price.
Remember that all these products in the shop are digital documents. You will not be receiving a physical product after ordering. Instead you should almost instantly receive an email with a download link. Check your spam folder if it doesn't show up right away. The download link will only be good for 72 hours, so please plan accordingly and make sure you save locally.
A few download tips: disable your popup blocker and avoid using Internet Explorer. It's a little funny with the downloads. Other browsers seem to work fine.