Afternoon Reading: 31 Days of William Morris
We are a participant in the Amazon Services LLC Associates Program, an affiliate advertising program designed to provide a means for us to earn fees by linking to Amazon.com and affiliated sites. We participate in other affiliate programs as well. For more details, please see our disclosure policy.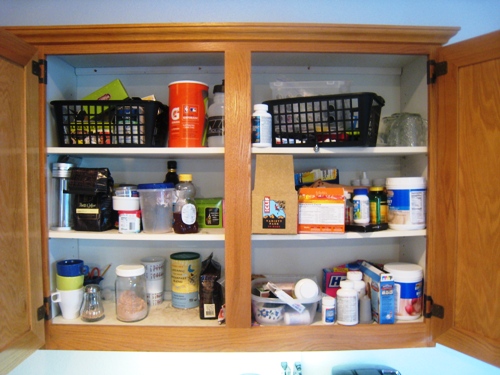 So there's this quote by William Morris that you might have heard before, "Have nothing in your house that you do not know to be useful, or believe to be beautiful." It's wise and worthy of following. We'd all have a lot less stuff in our homes.
Julie took all of last month to do just that, follow his advice. I've watched her progress from afar and been so encouraged and motivated to get with the program as well.
What you see above is my coffee/tea/medicine/sports drinks cupboard. I'm sure everyone has such a cupboard. Don't you?
Anyway, it was a mess. Obviously. And since I bought NINE packages of my favorite coffees on sale this week, I had to do something about it. I'd just read one of Julie's posts, so I was motivated to clean and tidy. So, I did.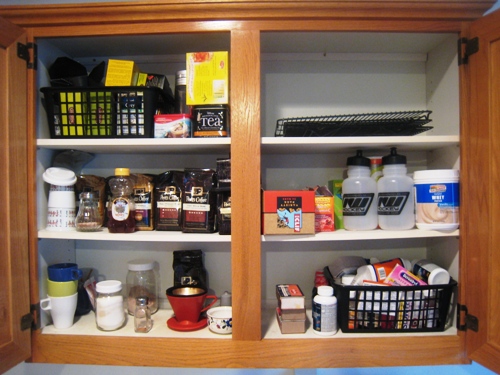 I consolidated the teas, removed some strange random things that didn't belong there like Dora Match game cards and a fishing filet knife, and then straightened and tidied. I even had extra room for the cooling racks that I didn't have a good place for. Yeah me!
Need a shot in the arm, too? Hop on over to Pancakes and French Fries to be inspired to ditch that which you don't need or love.