All in Good Time (Booking It: June Update)
As an Amazon Associate I earn from qualifying purchases. For more details, please see our disclosure policy.
Booking It is an online book club where we discuss what we've read over the past month as well as review a monthly assigned book. This month's book is All in Good Time by Tara Kuczykowski and Mandi Ehman.
(Heads up: if you make a purchase through any Amazon links in this post, I do receive a small percentage of the sale.)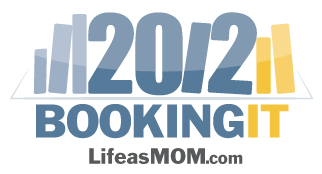 While the last month is mostly a blur, it appears that I did a lot of reading. That feels good. Like I actually accomplished something. Yeah!
Have you been reading? I was talking with a friend today who doesn't really love to read. I couldn't quite grasp it, but that's okay. She goes to rock concerts and I don't. I'm sure she can't quite grasp that, either. We're good complements to one another.
Over the last month I've done a fair amount of reading, some for practical purposes, some just because I was interested. Here's the low down.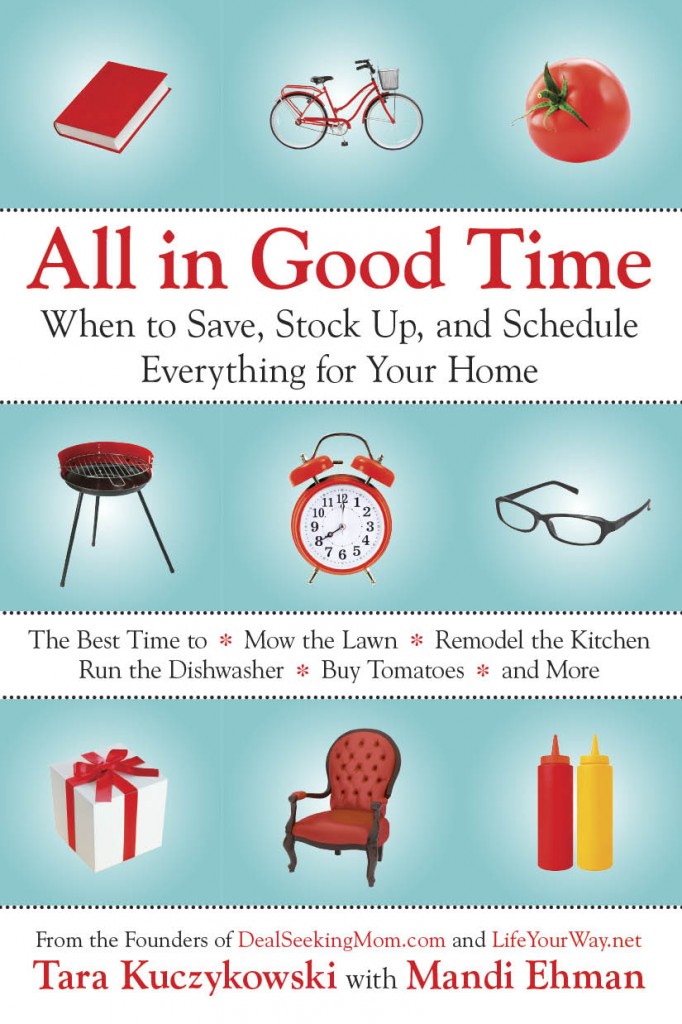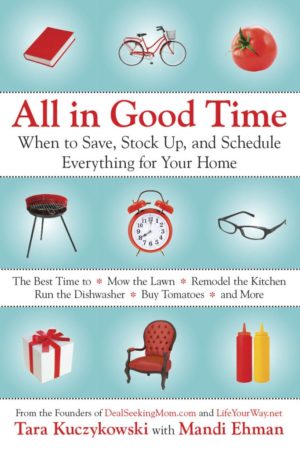 All in Good Time is the assigned book for the month. Written by bloggers, Tara Kuczykowski and Mandi Ehman, this book is your manual to, well, basically all of life as mom and homemaker. It tells you everything you need to know about when to buy certain things, how to approach certain household tasks, how to save money on regular household items and family purchases.
Reading it reminded me a lot of the Emilie Barnes books I devoured as a newlywed. I didn't know much of anything about how to run a home. Homemaking books were essential to my existence.
All in Good Time is the updated, 21st version of those homemaking books I read so many years ago. It's a helpful guide book to help you navigate everyday life as a grown-up. Definitely a great gift for newlyweds or students heading out to college or work after graduation.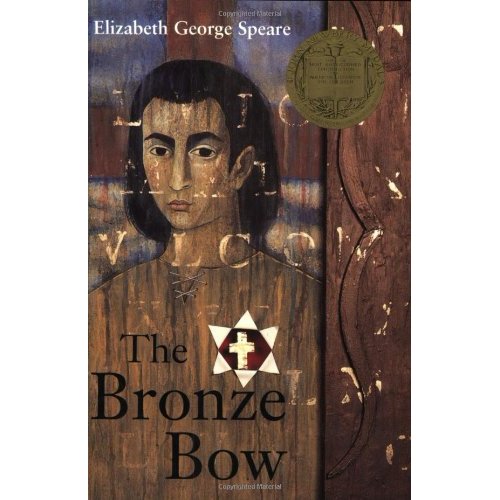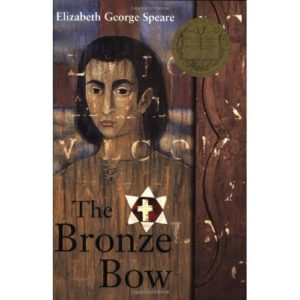 The Bronze Bow by Elizabeth George Speare is a book that we read in our homeschool this spring as part of our Ancient Rome study. It is the poignant tale of young Daniel's bitterness and hatred for the Romans, his sister's demons, and Israel's yearning for freedom from the Roman oppressors.
Daniel meets Jesus, and of course, his world is turned upside down. In a beautiful, heart-rending way. I read this book aloud to my boys. My kindergarten daughter listened sometimes. Everyone enjoyed it. And I bawled my eyes out.
It's a story of redemption and the love of God. A definite must-read.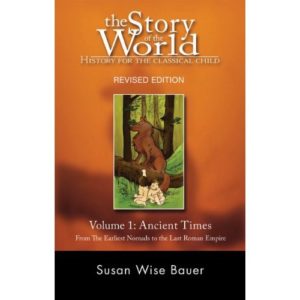 The Story of the World, Volume 1 by Susan Wise Bauer was our family's history text for the school year. It follows the history of the world (go figure) from the earliest nomads to the fall of the Roman Empire.
My younger kids and I enjoyed this as a read aloud this year. We just finished it a few weeks ago. It takes complex details and ideas and relates them in a way that kids can really understand. I've heard that the audio books are really good, so if you are pressed for time, or are looking for something to listen to in the car, this might be it.
We'll be digging into Volume 2 in a few weeks.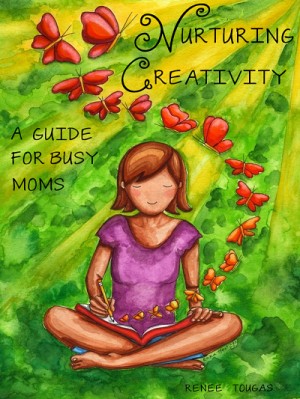 My friend Renee sent me a copy of her ebook Nurturing Creativity: A Guide for Busy Moms. She was kind enough to send the Kindle version so I was able to read it in the bathtub. Oh yes, yes, I did.
It's an easy read; I was done before I got too pruny. And it was fun and relaxing, a nice way to be encouraged in my "life as mom". Renee discusses the importance of creative outlets in our lives. It's in our nature to be creative, though that expression can take many forms. I love how she simplified it and made it real to a number of different circumstances, personalities, and life situations.
It was definitely the boost of encouragement that I needed.
I think it was the very first year of Booking It that we met Kathleen Flinn, author of The Kitchen Counter Cooking School. We talked about her first book, a memoir of her year living in Paris attending the Cordon Bleu. This second book is a memoir of what came after: teaching a rag tag bunch of home cooks to feel at home in their kitchens and to eat real food.
I can't tell you how very much I enjoyed this book. It's definitely in my list of TOP books for the year. Not only did it rejuvenate my kitchen experience, but it also clarified a lot of things in my mind about our food supply and the best ways to source our food. I was enlightened, encouraged, and educated. — and hungry by the time I was done.
Go read this book.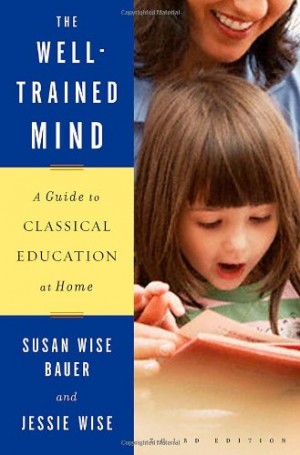 The Well-Trained Mind by Susan Wise Bauer has been my road map for homeschooling for most of the last ten years of formal education. Our journey has had some ups and downs, and some major breakdowns on the side of the road. But, more than a dozen years since I read this book, I come back to it again and again to remind me that I can make it to the end and that there are plenty of ways to get to the destination.
Read my more complete book review here.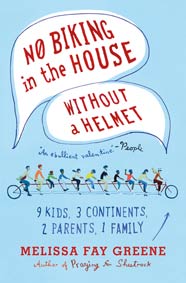 I was sent a copy of No Biking in the House without a Helmet by Melissa Fay Greene last month to review. I picked it up one day when I found myself with some free time. I found it hard to put it down.
Greene tells the story of how she and her husband added five children by adoption to their existing brood of four biological children. This memoir is an honest account of the ups and downs of life with children, life in a large family, life in a cross-cultural family, and just plain life. While I guess that the author and I have a fair number of differences over a variety of topics, I appreciated her candor and her ability to just shoot straight.
I laughed out loud — and I learned a lot.
So, that's what I've been reading. How 'bout you?!
Have you been Booking It?
Tell us about the books you've read! If you read All in Good Time by Tara Kuczykowski and Mandi Ehman, be sure to tell us what you thought of it.
Check out the list of 12 books that we'll be reading together this year. Next month's book was originally scheduled to be Desserts in Jars by Shaina Olmanson. However, this book releases on June 26th, a tad later than originally expected.
To enable more people to get it and try out a few recipes before we discuss it, we're going to swap it with August's book The Hobbit. So, next month we'll talk Hobbits and in August, we'll eat dessert. Sound cool?
Disclosure: if you make a purchase through any Amazon links up there, I do receive a small percentage of the sale.