Eat Well, Spend Less is a monthly collaboration series where nine bloggers from around the continent share their ideas for eating well on a budget. This is our holiday round-up to bring you many a tasty treat.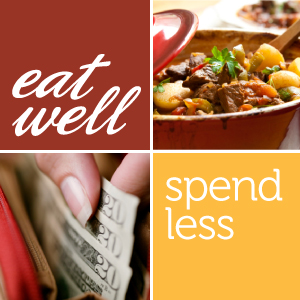 Working with the Eat Well, Spend Less girls has been so much fun for me. We live in different locations, cook different kinds of foods, and live somewhat different lives, though we are all moms and all love to eat.
This month we put our heads together and shared ways to make the holiday season a little more tasty and a lot more affordable.
Here's what the girls brought to the table this month:
:: Carrie lamented the lack of stellar grocery sales this month, but instead, thought outside the box and sought out some great sources for bargain finds. Check out her suggestions for coping with lackluster grocery sales, including scratch and dent stores and, surprisingly, gourmet food shops!
:: Kingdom First Mom posted a collection of 10 easy homemade food gifts. They all look delicious, especially the fudge! Yum!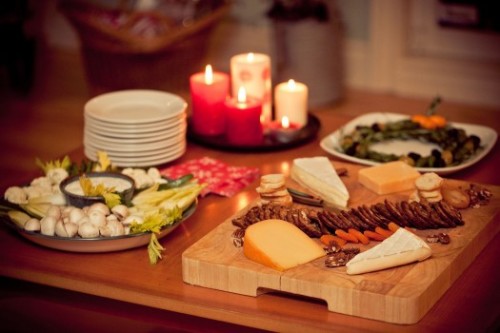 :: Aimee rocks it on homemade substitutes for store bought convenience items. This week she shared some holiday favorites that you can make yourself.
:: Christmas morning can be a crazy, sugar-loaded affair. Get your family a good breakfast with one of Mandi's make-ahead breakfast ideas. Brilliant.
:: Got a party to attend or host? Make some goodies that are easy to transport and light on the wallet, as well as nutritious and delicious. Kitchen Stewardship has got you covered with these party food ideas.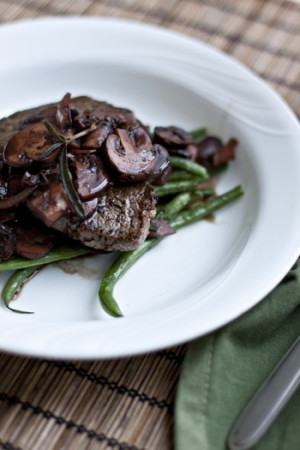 :: Shaina always has an amazing food storage. When I actually have something I need to try a new recipe, I say I have "a Shaina pantry." This week she shared ideas for stocking up for holiday meals as well as those days between the feasts.
:: While party food is all well and good, cold weather comfort food is just as essential during the month of December. Tammy posted an extensive list of frugal soups, snacks, and beverages to keep you warm and cozy this winter.
:: And of course, yours truly shared some easy and economical appetizers for your next snacky dinner or fancier shindig.
How are YOU eating well and spending less this month?