An End to Extreme Poverty?
We are a participant in the Amazon Services LLC Associates Program, an affiliate advertising program designed to provide a means for us to earn fees by linking to Amazon.com and affiliated sites. We participate in other affiliate programs as well. For more details, please see our disclosure policy.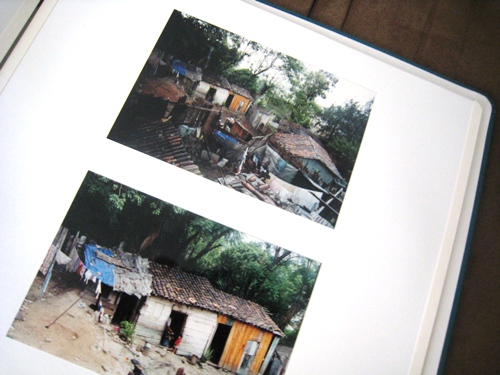 I have been praying for a cause.
Over the last year, I've been asking God to put something on my heart that was bigger than me. I had inklings that my life was pretty good, all things considered, and I wanted to do something outside of myself, my life, my little world.
It's all too easy for me to fixate on grocery store mergers and what to do with too small ice cream cones. While these things are not entirely insignificant, they do pale in comparison with the larger world and the hardships that people face.
And to be honest, while I had heard about Compassion and we even sponsored one child already, I wasn't convinced that it was "my cause." I didn't want to jump on some bandwagon just because other people were doing it. I've done too much of that in my lifetime.
But back in June I watched a group of bloggers go places you and I would never "want" to go. And it moved me in a way I can't really describe. It reminded me of a trip to Honduras that I made fifteen years ago.
And I knew.
I knew this was the cause that God was laying on my heart. Even though I had dismissed it as something "everyone" was doing. That mentality is kind of funny, actually.
Because fighting poverty and injustice is something that everyone should be doing.
58: THE FILM Trailer from LIVE58NOW on Vimeo.
58: THE FILM Trailer from LIVE58NOW on Vimeo.
I heard about this upcoming movie, 58:, a few weeks ago and wanted to share it with you. It inspires me to think outside of myself. I'm looking forward to seeing it October — in a weird, this-may-change-me-and-challenge-me-in-ways-I-might-not-want, kind of way. I don't really know what God is doing in me.
But, I think I've found my cause: hunger and extreme poverty.
For I was hungry and you gave me something to eat, I was thirsty and you gave me something to drink, I was a stranger and you invited me in.