Enter to win a copy of Animal Tales by Jim Weiss. This giveaway is now closed. Congrats to the winners: paynere3@, simplyathome99@, sweepluv09@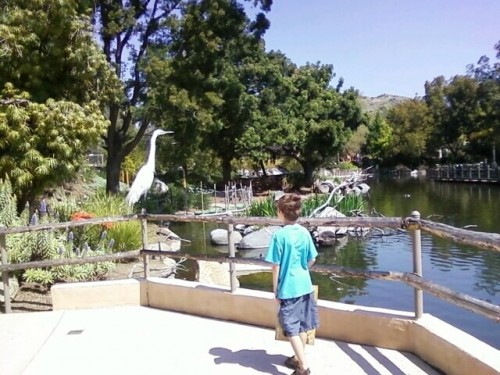 Admittedly, I'm not an animal person. I'm a "look but don't touch" kind of person when it comes to animals which explains why we don't have pets. I'm thankful though that despite my shortcomings, my kids love the animal world.
Our home is filled with books, stories, and movies about animals and their world. While we digest a fair amount of non-fiction, we also read any number of imaginative tales featuring animals. And yes, I love the film Ratatouille, despite the fact that I would absolutely DIE if I ever found a rat in my kitchen.
My kids love to listen to audio stories so it's no surprise that they absolutely loved the latest edition to our repertoire, Animal Tales from Greathall Productions and master storyteller, Jim Weiss. His is an animated, dramatic voice that makes the stories come alive. The kids love this CD!
In fact, last night FishChick5 camped out in her brothers' room so that she could listen to Animal Tales.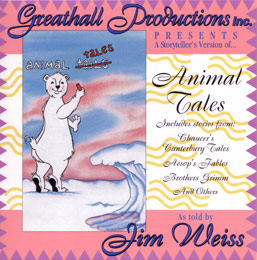 Animal Tales is the perfect recording when a child is ready to move beyond listening to music to spoken word. The CD features delightful tellings of Aesop's Fables, plus lively tales from Grimm, Chaucer and others. The tracks include:
a. The Three Billy Goats Gruff
b. The Lion and the Mouse
c. The Tortoise and the Hare
d. The Crow and the Pitcher
e. City Mouse and the Country Mouse
f. Goat Gets Away
g. The Cat Who Went to Church
This week three Life as MOM readers will each win a copy of their own!
To Enter:
Simply complete the information on this form. Please know that the information is only being gathered for the purposes of mailing you your prize in the event that you are chosen as the winner. This information will not be sold, traded, or given away.
This promotion is open until Sunday, November 11, 2012, at 8 pm PST and is limited to US residents, 18 years or older. Friends and family of Jessica Fisher and Life as MOM are ineligible for entry. The winner will be chosen randomly. The prize for this promotion is provided by and shipped by Greathall Productions and/or its representatives. This post will be updated with the beginning of the winner's email address. Jessica Fisher and Life as MOM will not be held responsible for unclaimed or undelivered prizes.
Disclosure: I received sample product. All opinions are my own.