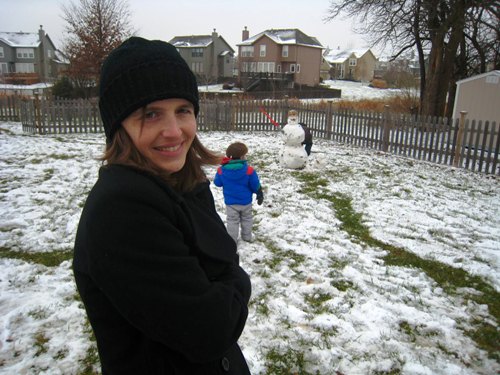 Before you ask, no, that isn't my current backyard, nor is it a current photo. Circa 2007, actually. And, no, I don't miss the snow. But, yes, I still wear that coat — even in San Diego. It was 32 degrees over the weekend. Yikes!
In other news….
We're having a cookie exchange this week on Ultimate Recipe Swap. I hope you'll come and bring your favorite recipes with you.
This weekend is Freezer Cooking Days. Bring your cooking plan on Friday and share what you actually made on Monday.
Next Tuesday we'll be booking it. Come share what you've been reading.
Lastly, big, Big, BIG news coming later week. Wait for it….
Don't forget – use the code SAVETWO in The FishMama Shop and get $2 off any order of $4 or more. You must enter the code into the coupon field of your cart to get the discount. Coupon expires tonight. The coupons are gone, but you can still get some great deals in The FishMama Shop.