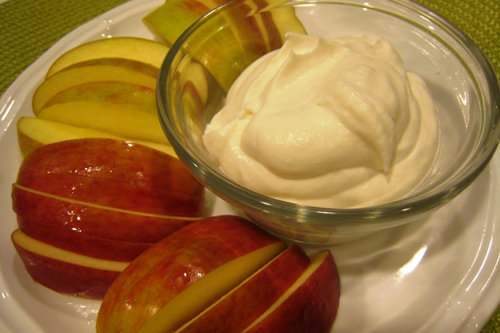 One night last week when my kids asked for dessert, I came up empty handed. I really didn't have a plan. But I knew we had lots of delicious farm-fresh apples, though.
I could have made a caramel sauce, though I never have and suspected that it would bomb my first time out. But, I wanted a dip for the apple slices. So, I whipped some cream and sweetened it with maple syrup. The kids were skeptical, but oh my! One taste and I had them.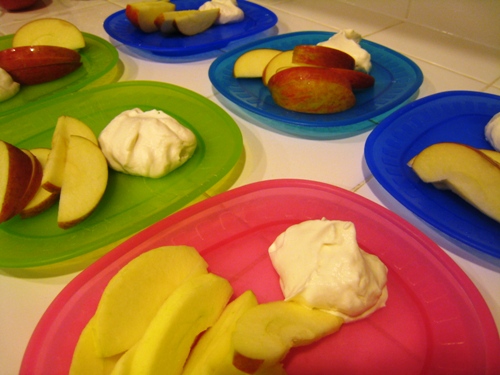 Maple whipped cream is easy to make, especially if you have a stand mixer. And if you pair it with fresh-from-the-farm apples, you've got a super winner of dessert. The leftover cream goes great in your morning coffee and is fabulous on these Streusel-Topped Pumpkin Custards!

Recipe: Maple Whipped Cream
Ingredients
one cup heavy whipping cream
1-2 Tablespoons maple syrup
Instructions
Whip cream and syrup together until soft peaks form. Serve immediately.
Store leftover cream in an airtight container for a day or two.
What else could you top with Maple Cream?