Apps That Save Me Money
As an Amazon Associate I earn from qualifying purchases. For more details, please see our disclosure policy.
We're all looking to save a few dollars here and there, right? Believe it or not, your smart phone can be a portal to all kinds of savings.
I love the thrill of saving money on something I need or want. I think that is why I enjoyed the coupon era so much. The adrenaline was pumping whenever I scored a great deal.
While I no longer clip coupons with any regular frequency. I've found some other ways to save money — using my phone! Once upon a time, a cell phone only cost you money. Nowadays, however, it's easily replacing coupons as a money-saving device.
I've shared before about apps that help me get my act together. Here are a few that help me save money:
1. Groupon
Groupon has been around for awhile. You take part in a "group coupon" and receive a substantial discount on a restaurant meal or other service in your area. There are groupons for vacation accommodations, wine tastings, exercise classes and more.
Not only have we discovered restaurants that have become favorites, but we've also saved on dining out costs.
You can print a voucher from your computer or just use the app on your phone. Easy peasy.
2. Wine4.me
My friend Amy wanted an app to help her decide which wines to serve to family and friends. There wasn't an app that did what she wanted, so she went out and had it made. Friendship has benefits! I got to try out the Wine4.me app in beta and fell in love with it. It has helped us discover some great wines and learn more about what we like.
Most importantly, we've saved money by not buying wines that we don't like. So many times, we ended up with icky bottles because we didn't really know what to buy.
You can read my review here or just download the app from iTunes.
3. The Ralphs app
I am a HUGE fan of Ralphs. It's the Southern California Kroger affiliate — and one of my very favorite places to shop.
Not only do they offer great sales and customer service, but they are constantly offering discounts in the form of digital coupons. Their phone app is such a wonderful tool for saving money. It helps you browse the weekly ad, create a grocery list, and clip digital coupons.
The app is free on iTunes. And if you live elsewhere, you can grab the Kroger app.
4. The Cartwheel App from Target
I haven't learned all the ropes for Target's coupon app called Cartwheel, but I'm getting my feet wet. Unlike Ralphs which allows you to clip unlimited digital coupons, Target limits you to twelve "offers" at one time. The offers change frequently, so you're bound to find some helpful things.
You can also scan the bar code of what's in your cart to see if there's an offer available, instead of scrolling through all the different categories of deal.s
As with all money-saving tricks, be sure that you're buying things you need, and not just because Target is offering a deal.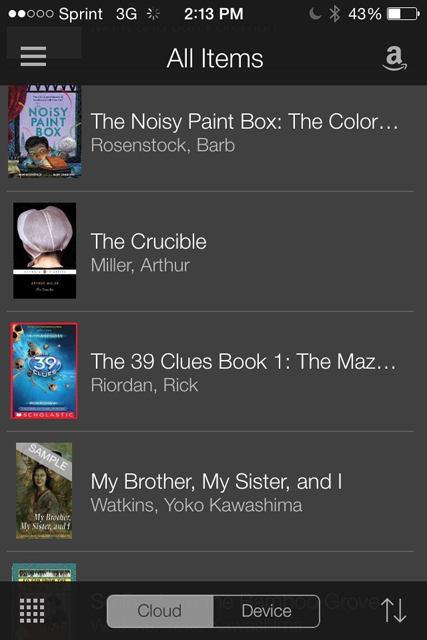 5. Kindle
I am surprised at how much I love the Kindle devices. I won one years ago that was worth my weight in gold for providing books for the kids' school. When it broke in France, I learned just how much we relied on it. I ended up buying two more bare bones Kindles at the Christmas sales.
But, even without the Kindle devices, we use the free Kindle app on my iPad and iPhone. Via the app we can check out library books at no charge. Check to see if your library is affiliated with OverDrive.
Books that I buy on Kindle are generally cheaper than the hardcovers and more than one child can read at a time, which saves us untold number of arguments.
6. Starbucks
I know. I'm such a sucker for a Frappucino. Especially when it's cheap or even free. I didn't learn about the Starbucks app soon enough. I used to go there every week to do my writing. I missed out on all kinds of freebies!
Better late than never. Now that I've got the app loaded, I can earn points for purchases I make and receive special discounts. Since a frap is usually something I treat a child to during one-on-one time, it's nice to get it a little cheaper.
Again, the app could be an excuse just to drink more coffee, but you can use it for your benefit.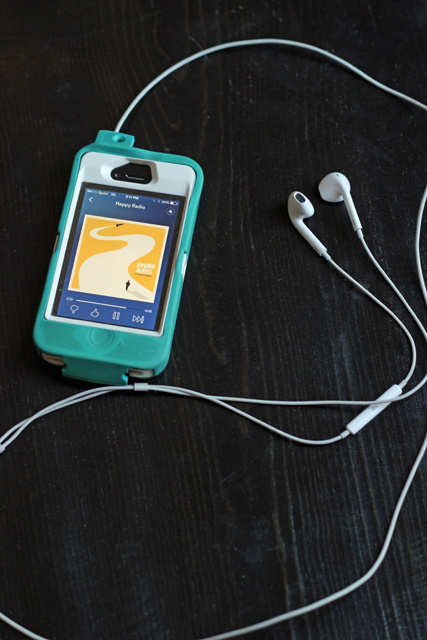 7. Pandora
Unless we get hooked into buying movie soundtracks that kids play ceaselessly (hello, Frozen, Lego Movie, Guardians of the Galaxy, and The Lorax), we rarely buy music. Instead we stream it for free on Pandora, a free online radio service.
Pandora allows you to choose stations based on songs or artists you know you like. It's available on desktop and through the mobile app. My kids love Pandora! There have been some months when we have maxed out our allowance of free music!
Since Pandora, our music purchases are reserved for those that we really like. Or are real suckers for. The app is free, though there are paid plans.
I was late to hop on the smart phone wagon. Not as late as some; my friend Sharon is still holding out. But, nonetheless, I wasn't one of the cool kids who got an iPhone at the beginning.
(I'm still not one of the cool kids. My iPhone 4 is on its last legs and I'm determined to see it through to the end. This means that some apps don't work on my phone and it's iOS 7 limitations.)
Regardless! I've found some apps that not only work on my phone, but they also help me save money. Boom!
I'd love to know what apps you use to save money.