Are You Putting Too Much on Your Plate?
We are a participant in the Amazon Services LLC Associates Program, an affiliate advertising program designed to provide a means for us to earn fees by linking to Amazon.com and affiliated sites. We participate in other affiliate programs as well. For more details, please see our disclosure policy.
If you cram too much on your plate, you might get a stomachache. Wise decision making is necessary on the buffet line — and in real life.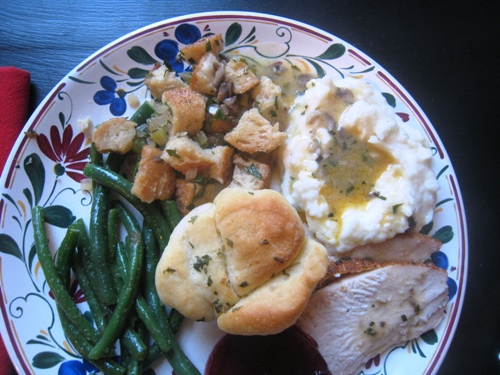 Sometimes we act like life is Thanksgiving Dinner. We're so worried that we'll miss an opportunity that we heap things on. We fill our plates full and hope that we'll still have room for dessert.
Some of those choices might be our very favorite things that we look forward to with gusto. Some of them might not be very good for us, but we want to enjoy them anyway.
Sometimes, it's Aunt Viola's Sweet Potato Olive Casserole that you don't like, but accept because you're afraid to say no.
Either way, sometimes we say yes, when we should say no.
This is life in the big picture. This is life on a daily basis.
If you put more on your plate than is good for you, more than you can possibly tackle in a day, chances are good that you'll have a tummy ache before your plate is cleared.
Wise decision making is helpful when you're planning your day as well as when you're at the buffet line.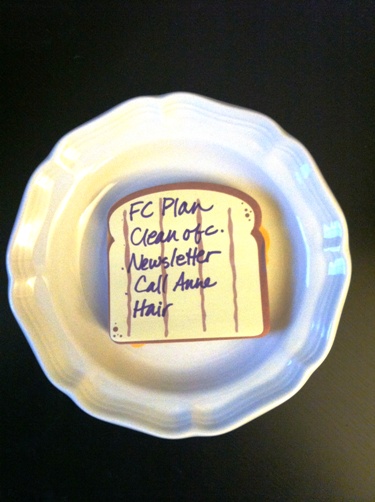 So, how do you decide what goes on your plate?
1. Quantity
Consider how much time and energy you have at your disposal. There are only 24 hours in a day. You don't get more than that, no matter hard you  try. Be realistic about what you can really do in a day, or in 8 hours.
Surprises will come your way and waylay your best laid plans. Trust me.
You might want to create a time budget as a way to allocate your hours or simply choose 3 to 5 important things that you can realistically accomplish.
You can't get a bigger plate, so you have to choose wisely what fits on that plate.
2. Quality
Think of that buffet of meal choices. What are your favorite things? What are the foods that nourish you and give you strength? What benefits you?
Now apply those ideas to how you spend your time.
Don't choose something that gives you few pleasures and little benefit. Don't be afraid to turn down that sweet potato casserole you hate. Your time and your family are more important than whatever task you're piling on when you really don't have the time and energy to do so.
Prioritize. Find the most important items and make sure those make it on your plate before the less important tasks.
Tomorrow's a new day.
The beauty of this analogy is that you get a new shot at daily life every day. It's not Thanksgiving that comes only once per year. Every day is new.
Today may or may not go according to plan. But, tomorrow you get another shot at it. Don't stress to make today perfect. Do the best you can.
Learn from yesterday (and today) to make tomorrow better. But, don't give yourself a stomachache by overdoing today. That will just make tomorrow harder.
How do YOU decide what goes on your plate?