Are You Ready for An Emergency?
As an Amazon Associate I earn from qualifying purchases. For more details, please see our disclosure policy.
One way to observe 9-11 is to spend a few minutes getting your family better prepared for an emergency.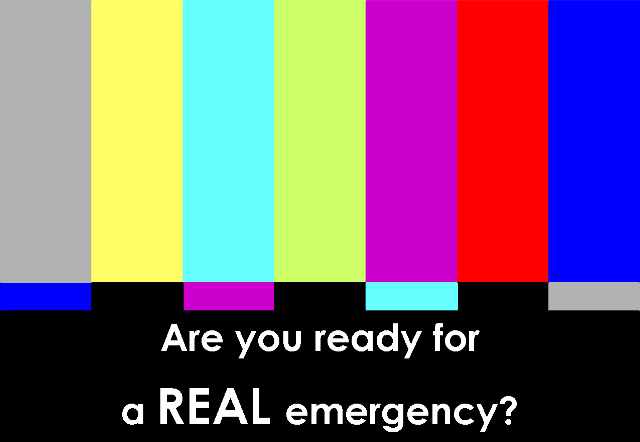 September 11 will be forever etched in our hearts and minds as a day when the world as we knew it changed. Friends and family were lost to us forever. So was the idea that our generation was immune to great tragedy.
Since 9/11/01, September has been designated National Emergency Preparedness Month. We can honor the fallen by taking the steps we need to be better prepared for whatever emergency — whether natural or otherwise — that comes our way.
This past May our county was on fire. We spent our 20th anniversary hunkered down at home in 100 degree heat while wildfires raged all around us. The smoke was intense. The sound of sirens constant. Roads were closed. It was a little unreal.
I can't tell you how happy I was a few days later when I heard the birds sing again. They knew that something had been amiss, but they were back.
In the midst of that chaos, I saw firsthand the importance of being prepared. When we thought we were going to have to evacuate, my kids were easily able to grab their 24-hour Go Bags. While we had time to pack a few more things, it was nice to know that the basics were already taken care of.
Once I found out that an evacuation center was being set up just two blocks from our home, I knew that the authorities didn't foresee the fire spreading in our direction. That meant I could breathe a sigh of relief.
I could also pour that nervous energy into helping others. I hauled some of our bottled water and blankets from our 3-day emergency supply up to the center. They weren't prepared to house people overnight; I was able to help in some small way.
Being prepared to help my family actually helped someone else.
Think about these ways to get your own family better prepared for an emergency: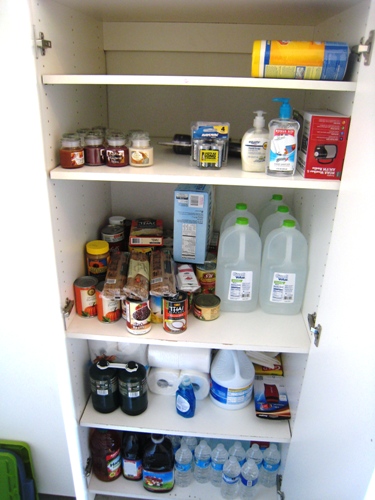 Be Prepared for Emergencies – the who, what, where, when, why, and how of emergency preparedness.
Store a 3-day Emergency Supply – what to store for your family for three days in case of an emergency.
Plan for Emergency Meals – it's fine to have a bunch of food, but will you really want to think about cooking? Jot down a list of the meals you could make so you don't have to think about it when you're stressed — should a real emergency happen.
Being Prepared for Emergencies When Your Children are in School – Emergencies happen while parents and kids are separated. Think through your plan now.
Make 24-Hour Go Bags for Kids – If you need to evacuate your home quickly, be sure to have some basics ready to go for your children. They will be comforted by a few snacks, change of clothes, a game or two, and a few other essentials.
Keep a Record of Valuable Possessions – Should your home be destroyed in an emergency, it will be hard to rebuild emotionally. Keep a list of things the insurance company should replace so that you don't have to worry about those items as well.
Secure Furniture for Safety – Falling furniture kills or injures children every year. Try this simple method for securing tall furniture in case of climbers or earthquakes.
Do YOU have an emergency plan in place?