Are You Taking Care of You?
We are a participant in the Amazon Services LLC Associates Program, an affiliate advertising program designed to provide a means for us to earn fees by linking to Amazon.com and affiliated sites. We participate in other affiliate programs as well. For more details, please see our disclosure policy.
As we continue on Zone Defense, this month we're talking about our personal space, including the body and how we care for it.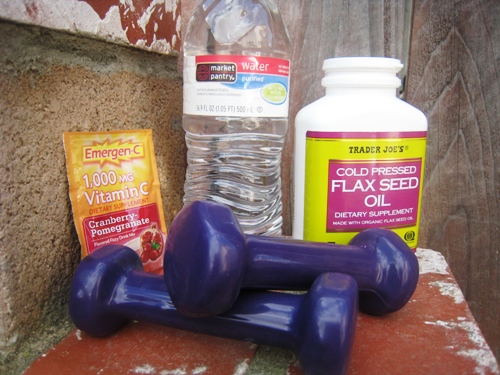 They say that moms typically take care of everyone else except themselves. I think that probably depends on the mom. But, generally speaking, there is some truth in the idea that we make sure the needs of others are met before our own. That's not always a bad thing.
There's something to be said for being a giving, compassionate person willing to sacrifice for others. 
That's who I want to be. But, as I get older, I realize more and more that if I don't take care of me, there won't be any me left to take care of others. And I'm in this for the long haul. It's in my best interests and theirs to make sure I don't run out of steam.
My body no longer allows me to pretend that I'm Wonder Woman. It laughingly mocks me and says, "Sister, you ain't as young as you used to be."
Doing something.
Last fall, I made a concerted effort to get to bed by 10. During November and December I cranked that down to 9. I was exhausted and my body was crying for more rest. The time change pushed it even moreso.
Currently, I have started a new exercise regimen. Ha! Yes, I'm laughing, too. Thanks to the encouragement of some friends — and the cheap availability of $2 weights and a $9 video I bought at Target, I've spent most of the last week "shredding" with Jillian. I skipped a couple days, and I was sorely tempted to throw in the towel completely after Day 4. Not because I was sore, but just because I didn't want to spend the effort. But, I felt so good on the morning of Day 5, energized and "alive" feeling, I knew I needed to keep doing it.
I knew that I felt better than I had a week previously.
Am I totally "taking care of mom"? No, far from it. But, I figure something is better than nothing. Late is better than never.
How are YOU taking care of YOU?
Be sure to come back tomorrow for some expert tips on taking care of you. But for now, let's chat about what's going on today.
Disclosure: if you make a purchase through that Amazon link up there, I do receive a small percentage of the sale.