Ask for a Discount So You Can Pay Less
We are a participant in the Amazon Services LLC Associates Program, an affiliate advertising program designed to provide a means for us to earn fees by linking to Amazon.com and affiliated sites. We participate in other affiliate programs as well. For more details, please see our disclosure policy.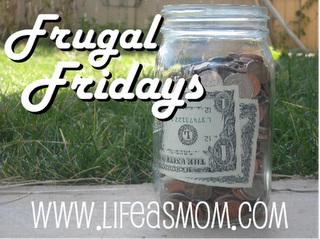 This post was originally published in August of 2008. But, the value is still there.
Due to his work as a contractor, FishPapa spends more time in Lowe's and Home Depot than the average Joe. The plus side is that while he loves carpentry work, it's not his main hobby. It's his job. Therefore, big box home improvement stores aren't places that I have to worry about us getting "lost" in. We go in, we go out. Business is taken care of.
Very nice.
Plus, I get my home improvement projects done for free.
Yes, yes, I do.
Recently, in our intensity to be as frugal as can be in finishing our home remodeling projects, my hubby has had plenty of opportunity for bargain shopping in these home improvement warehouses. Often, there will be a slight and insignificant flaw in a product or like recently, a product that had obviously been returned. There was nothing wrong with said product, but it had been installed and then returned. Most likely, the person didn't like the looks of it. That's how it goes, you know.
So, FishPapa decides to ask if they would knock some off $99 original price tag. The employee squints and says, "How about 50 bucks?"
SOLD to the very handsome man who married me!
If the item isn't in perfectly packaged, new condition, don't be afraid to ask for a reduction in price. Be brave and save yourself some money.
How do YOU save money?