Ask for that Discount So You Can Spend Less
We are a participant in the Amazon Services LLC Associates Program, an affiliate advertising program designed to provide a means for us to earn fees by linking to Amazon.com and affiliated sites. We participate in other affiliate programs as well. For more details, please see our disclosure policy.
Ask for a discount and you might be surprised at a lower price.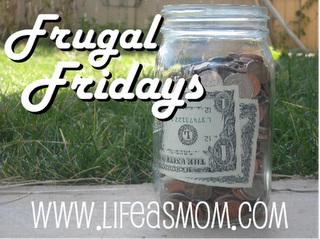 Despite my inner desires to be a globe-trotter, we don't really travel that much. We take a few big road trips each year, but flying isn't something we do very often. In fact, I've been on six plane trips in the fifteen years I've been a mom.
However, I have two fun getaways planned for May. (More on that later!) And to celebrate, I decided that my 20-year old luggage set was a little too old school. Big, honking garment bag and ginormous suitcase were a little too large for the way I live, travel, and think about extra baggage fees. And the itty bitty Jeep duffel bag that hubs and I share is a little too small.
So, I've been shopping.
I looked at luggage at Kohls and almost choked on the prices. Luggage has gotten smaller in 20 years, but it certainly hasn't gotten any cheaper! I knew that I wanted something small. I don't like checking baggage — or waiting at the baggage claim. So, I wanted something that met air travel specifications.
NOT that I travel much. But, still….
I looked at luggage on Amazon and was thinking about this. I could choke down that price.
Earlier this week, however, I was at Target, picking up a couple things, and I decided to cruise their luggage aisle. I was NOT optimistic. The price tags I saw ranged from $49 to $109. Ick. The girls and I went up and down and around that aisle a few times until we saw this: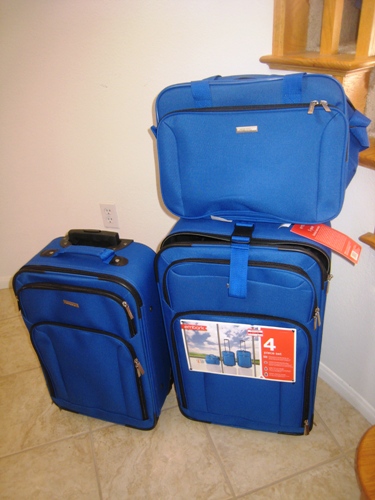 It's a 4-piece set. But, wait! It's missing the 4th piece, a package of travel bottles. I looked at the tag. The set was normally priced $65, and had been clearanced to $45. $45 didn't sound horrible for three pieces. But, then I got a brain storm.
I would ask for a bigger markdown! I went to the fitting counter where they make price adjustments. The woman at the counter got out her fancy Target gun and guess what?!
It was already marked lower than $45. They just hadn't gotten around to retagging it…. AND she marked it lower still! See?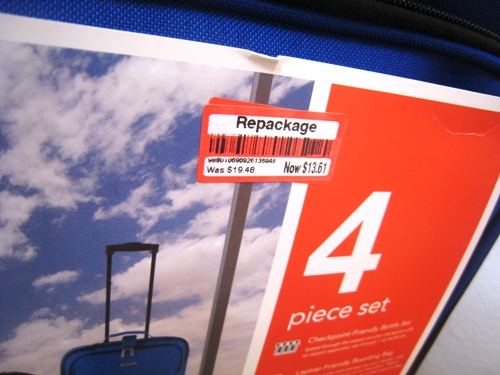 I paid $13.61 plus tax for three pieces of luggage! Oh happy day!
So, next time you see something that isn't in pristine condition or is missing a piece, go ask for the discount. You might be pleasantly surprised!
How do YOU save money?
Please remember to follow the Frugal Friday Guidelines or be deleted.
Post a money saving idea and explain how it is helpful in your post.
No giveaways or deals posts.
Recipes are allowed, but you must explain how it saves people money.
Please include a link back to Life as MOM.