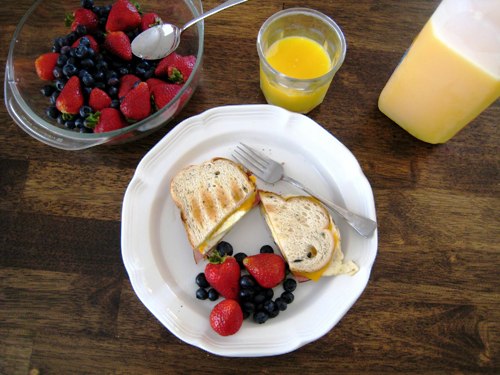 Dana wrote me and asked the following question. Since I have no experience with this, but would love to know the answer, I thought I would turn it over to you all and see what you thought.
I was wondering if you have ever made Sausage Biscuit Sandwiches as one of your freezer meals?

I would like to make just biscuits topped with a cooked sausage patty and then wrap and freeze like those heat and serve Jimmy Dean or whatever brand they have in the stores but my fear is that they won't turn out and I would have wasted the money. Would biscuits or english muffins work better?

I was wondering if you had ever done this because I want to try it but I honestly don't have the money to waste if it flops.

Also I love those breakfast burritos from McDonald's Dollar Menu (but we are nixing eating out to cut our spending) and was curious if you had tried those as a freezer meal either?

Mornings are so hectic here that I would welcome a way to feed my kids easily as we don't have a lot of time in the mornings

Thanks in advance,
Dana
So ladies, help a girl out. Share your links and your expertise when it comes to breakfast sandwiches and breakfast burritos for freezer cooking. I can't wait to hear your suggestions!
Got a burning question regarding freezer cooking? Submit it in this form and maybe we'll be able to answer it collectively next month!

Curious about freezer cooking? Consider purchasing my cookbook, Not Your Mother's Make-Ahead and Freeze Cookbook from Amazon, Barnes and Noble, or your local bookstore. It's chock full with over 200 freezer-friendly recipes, planning pages, shopping lists, cooking plans, and basic and advanced how-to's to making freezer cooking work for any home, family, and lifestyle.