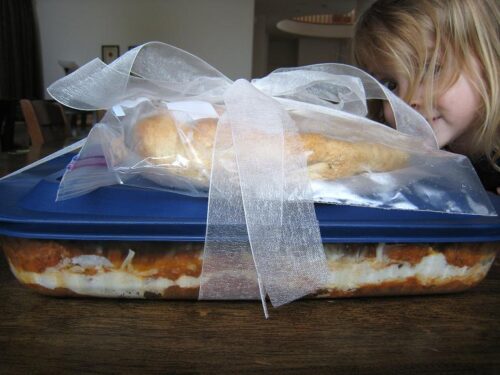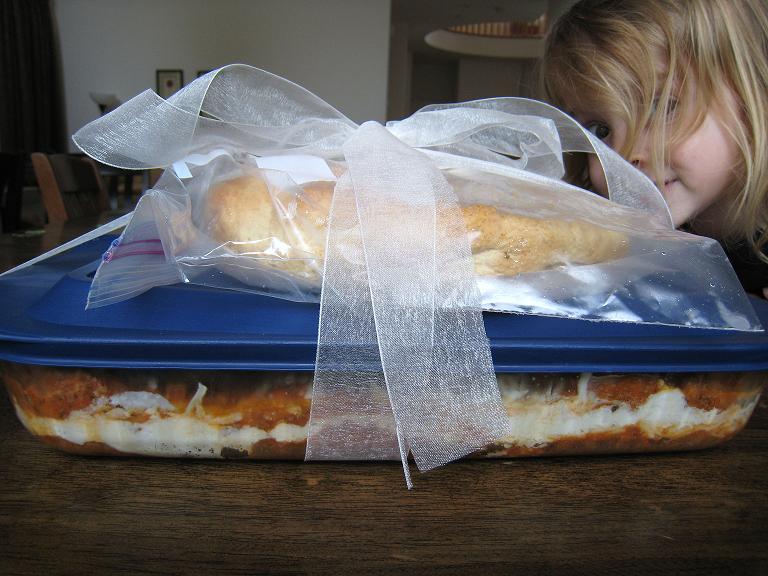 I got this question from Whitney. I don't have an answer, but I figure some of YOU do. Can't wait to hear what you have to say!
I am thinking of throwing a freezer cooking party for my expecting sister-in-law. This way a lot of friends can gather together, prepare meals for her, and send her home with lots of meals to keep them going through the first months of having their first baby.

I've just started reading your site and it has tons of helpful info and I haven't even gotten through half of it – but I wanted to see if you had any specific tips for throwing a party like this? I also wondered if you had ever done it this way?
Have you held a freezer cooking party?
What suggestions do you have to make it a success?

Curious about freezer cooking? Consider purchasing my cookbook, Not Your Mother's Make-Ahead and Freeze Cookbook from Amazon, Barnes and Noble, or your local bookstore. It's chock full with over 200 freezer-friendly recipes, planning pages, shopping lists, cooking plans, and basic and advanced how-to's to making freezer cooking work for any home, family, and lifestyle.