Family vacations are what childhood memories are made of! Make yours extra memorable by listening to family audiobooks on your next road trip.
This post is sponsored by Heirloom Audio.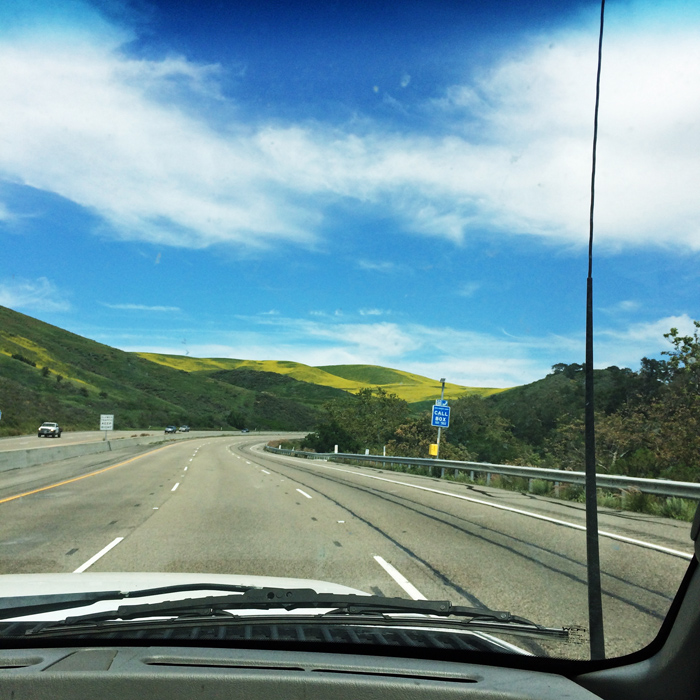 Have you ever been in the car with children? Of course you have. Have you ever been on a long road trip with children? Without a Blue-ray player?
That would be how we roll these days. When the boys were little and there were still spare seats in the van, we splurged on a travel TV/VCR. (Yes, I'm that old. We had videotapes.) We set all three boys in the back of the van with a TV poised in front of them. And they watched videos until the cows came home. Or we arrived at our destination.
I can't tell you how many times I heard Hakuna Matata. It was a favorite back in the day.
Nowadays, road trip travel is different. No longer are we driving as long as we can through a baby's nap. Nor are we stopping to change diapers. 
Furthermore, our vehicle (a 9-seater SUV) is packed to the brim, everyone has stuff at his feet and probably in his lap, too. That's the nature of big family travel. Obviously, there's no room for a DVD or Blu-ray player and even if there was, I'd need multiple units so everyone could see and/or have his choice of viewing pleasures.
And that's the rub. It's hard to find something that's interesting for everyone. I mean, one can only hear Hakuna Matata so many times.
And teens can do a fair amount of eye rolling from the backseat, as demonstrated on our Christmas break when I packed along my favorite vintage Christmas tunes. A certain young college man was uncharacteristically vocal about my music choices. Ahem.
So, what's a mom to do? Find audiobooks that work for the whole family!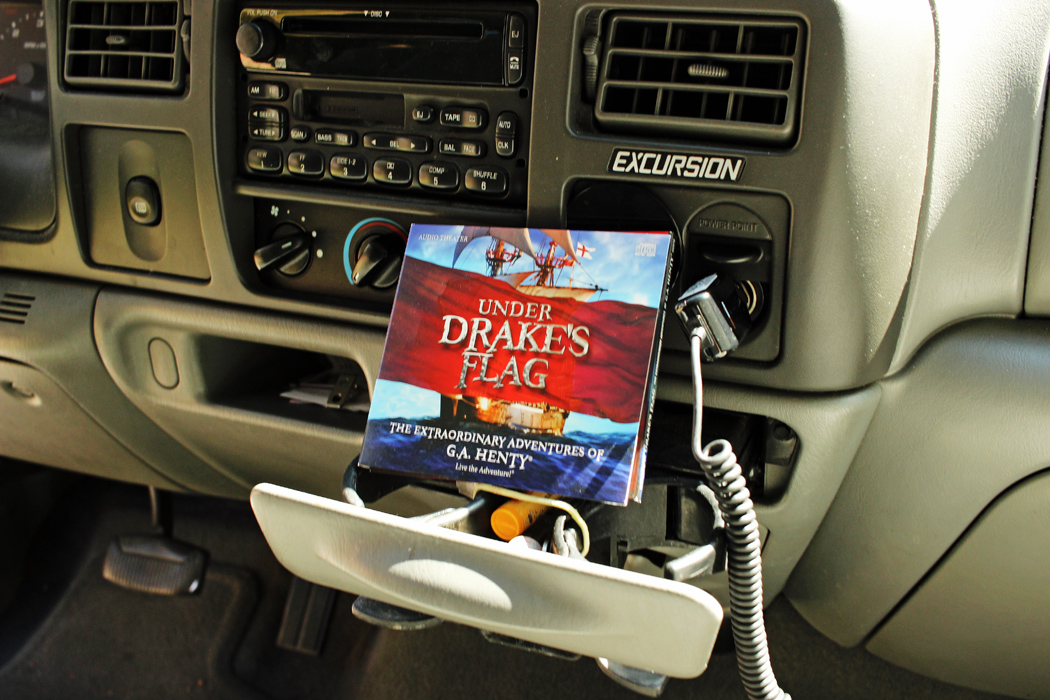 Audiobooks for Family Road Trips
The beauty of audiobooks is that they are BOOKS! They require some imagination and some listening skills, both of which improve the more you listen. Good audiobooks are usually dramatized in a way that you can understand the character's actions based on the dialogue and sounds.
My parents and grandparents were familiar with this genre based on the radio theater of pre-TV days, but we've all gotten a little lax in our listening skills since then. I know I have.
What did you say?
Audiobooks are great to help everyone in the family improve their listening.
Recently, Heirloom Audio sent us a selection of their audiobooks. From the first, I was really impressed with the voice talent on these CDs. Actors such as John Rhys-Davies, Cathy Sara, Sean Astin, Honeysuckle Weeks, Skandar Keynes, and Billy Boyd are some of those who've played roles in these audio adventures. Our favorite narrator for historical audio, Jim Weiss, also plays a part!
The content is family-friendly and supportive of our homeschool history study. I love it when entertainment supports what we're doing in school. These audio adventures are based on the works of G.A.Henty, an author who wrote a huge number of historical accounts of Christian heroes of the past.
Best of all, they appeal to a range of ages, solving that dilemma of family-wide entertainment. The fact that FishPapa immediately snagged one to listen during his commute to and from work kinda proves my point. We packed them on a recent road trip to the grandparents and listened to one up and down the mountain. The girls have one squirreled away in their room at the moment.
About Heirloom Audio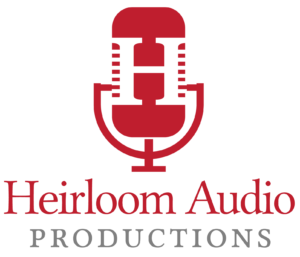 The folks at Heirloom Audio Productions are
especially passionate about bringing real history to life.
dedicated to figuring out what actually happened in the stories they're attempting to tell.
willing to look beyond "sanitized" history accounts, to go to some amazing places and to do some pretty unusual things as they sort out the details of a sometimes murky past.
enjoying the albeit serious undertaking of digging into history. They don't take what God has done for us in the past – our history – for granted.
going the extra mile to take audio drama to a new level of excellence.
engaging the listener's imagination by taking them back in time and immersing them in the story.
To that end producer Bill Heid and the Heirloom Audio team travel worldwide to "live the adventure" walking where our heroes have walked to capture the action and the heart of epic stories.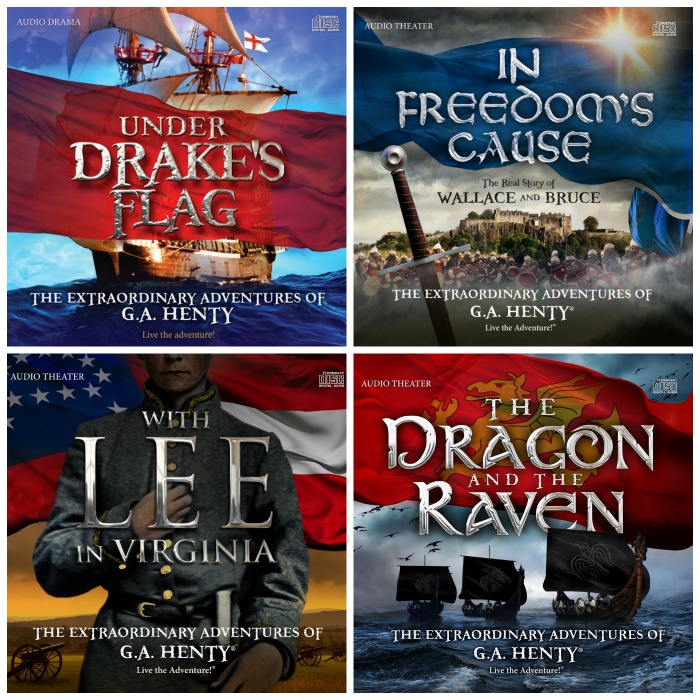 There are currently four titles available with a new release coming soon.
Dragon & the Raven
With Lee in Virginia
In Freedom's Cause
Under Drake's Flag
Get a discount on all four CD sets here.
I enjoyed watching this trailer for the upcoming release of Beric the Briton. There are some great actors in this production! I love seeing their passion.
I'd love to hear how you solve the road trip entertainment dilemma.
What do YOU do on road trips?
This post is sponsored by Heirloom Audio. I have been compensated for my time spent writing and publishing this post. All opinions are my own.