Audit Yourself to Cut Expenses
As an Amazon Associate I earn from qualifying purchases. For more details, please see our disclosure policy.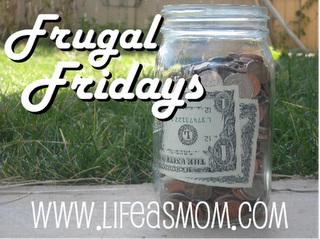 This past week I spent some time listening to talk radio. I never do that, but I was alone in the car and hubs had left the radio on. The discussion was about the current budget talks. Oh my! Not going to get into a political discussion here, but I will say that it got me into a rather contemplative mood.
Our economic climate is distressing, to be short. But, my mind kept going back to individual responsibility.
How we operate as individuals effects how we operate as a community.
Am I compassionate toward the poor?
Am I responsible for my own actions?
Will I stand by my commitments?
Will I pay my debts?
We have become a credit culture, spending money we don't have. And cultures are made up of individuals. How we act independently matters.
So, how can I impact the national debt? Besides being an active participant in the political system, I can be more responsible for the monies at my disposal. And to do that, a self-audit is often necessary.
Audit Yourself
A self-audit is necessary to see where you're spending your money and what you can do to cut expenses. It's a great practice to get into — and "should" probably be done at least once or twice a year.
If you have Quicken or some other accounting software, an audit can be quick and easy. Simply generate a report to show where you've been spending your money over the last quarter, 6 months, or year. Then go through each line to see what in the world you've been buying.
Otherwise, look over your last few bank statements and take a walk down memory lane. Where did you spend your money? Look at your bills? What are you paying for on a regular basis?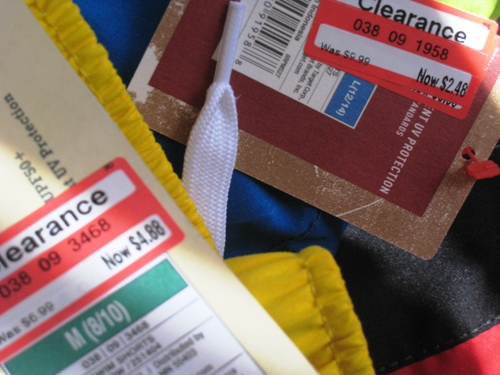 Pay Your Stupid Tax
Brace yourself! You may end up smacking your head a few times. You'll see some really dumb expenditures. Even the most frugal among us can experience buyer's remorse. As Amy pointed out,
Purchasing that cute shirt at a discount seems rational, until you get it home and realize it doesn't fit… and then you never bother to return it.

Dining out with a free meal deal is fabulous, unless you have to spend outside your budget for the rest of the meals to get one "free."

It's smart to build a stockpile with items that have been purchased for a few cents,unless you've purchased so many that you end up throwing them out.
This walk down your Financial Memory Lane may stress you out a bit. This is actually a good thing. Recognizing mistakes is the first step toward changing your behavior.
Dave Ramsey calls these financial faux pas, "paying a stupid tax." Yes, it was a dumb purchase, I'll pay my tax and move on. Just shelter yourself from that kind of tax in the future.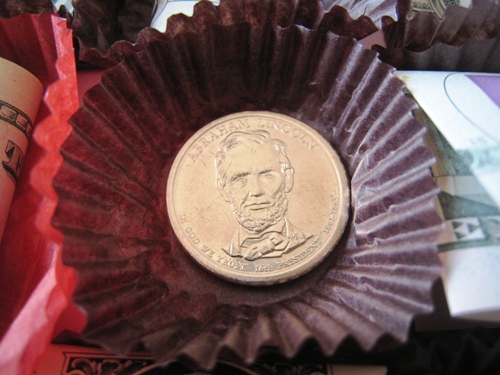 Consider your spending.
You can do that by asking yourself some probing questions. As you examine your regular expenses, consider how you can operate differently. Look at cable, utilities, memberships, subscriptions, items that you pay to maintain, storage costs, cleaning expenses, and all the other line items that are recurring costs.
Ask yourself:
Is this necessary?
Could we live without it for a season?
Could something else replace the function of this item for less money?
Am I paying for stuff I don't use?
Being honest with yourself about your spending habits is not a fun thing. We have to come to terms with mistakes. Pride sometimes has to die. But, it will make a difference in your budget, in your life, and yes, even those around you.
How we operate as individuals effects how we operate as a community.
If you are a military or other federal employee facing a possible furlough, you will want to go read The Happy Housewife's tips for making ends meet for the duration.
How do YOU save money?
Share your money saving tip in the comments or link up your money saving post below. (Please link back to lifeasmom.com so others no where the party is.)