I'm a big believer in family travel. I've had my fair share of on-the-road mishaps, and I still think it's great. Here are my top 5 baby travel tips. 
This post is sponsored by Bamboobies. All opinions are mine. Be sure to scroll to the end for a great giveaway to help you travel well with your baby. The giveaway is now ended. Congrats to the winner: mandad84@

I've had six babies. I've nursed six babies. I've traveled with all six babies at various stages. And, thankfully, I've lived to tell the tale.
Don't get me wrong. I think family travel is absolutely wonderful. My only regret about traveling with my kids is that we didn't start sooner or do it more often. It is amazing to look back on our experiences and to remember sweet times out and about with our kids.
And while there have been amazing times, there have also been hard times. Times that taught me things. Those learning experiences are what have helped us be better prepared on subsequent travels so that we can minimize the mishaps and maximize the good times.
As summer rolls around and you prepare to hit the road, by all means, take the kids with you. Consider these baby travel tips to help your trip be as fun and carefree as possible.
5 Baby Travel Tips to Remember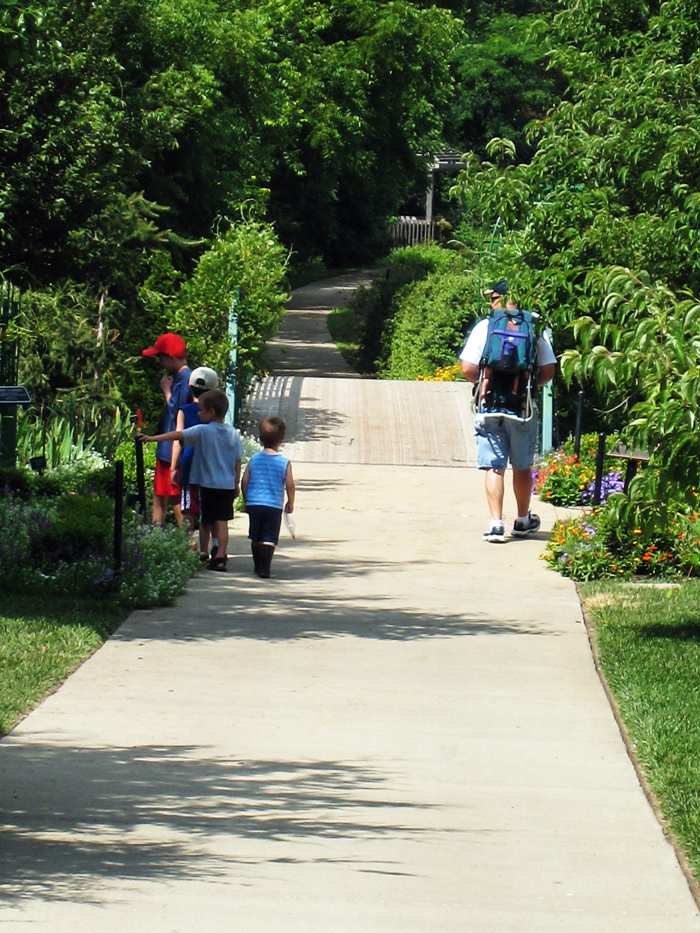 1. Try to keep one hand free.
Anytime you can keep one hand free is a good thing. You can catch evasive toddlers, snap a picture, or hold a much-needed latte if you aren't using both hands to carry the baby. I found strollers and baby carriers to be invaluable.
FishPapa and I found that we preferred different styles of baby pouches/carriers. When they were very tiny, I would use the sling, and later a front pack. He preferred a hiking style backpack.
Hands-free baby carrying can make your travels simpler and more fun.
2. Plan for laundry.
While I am a big proponent of packing light, I also know that where there is a baby, there will be blowouts or spit up, or both. Packing light is still possible, but plan to do some laundry while you're gone, even if it's hand washing a few t-shirts and onesies in the hotel sink each night. You don't want to pack that kind of laundry home anyway.
3. Make nursing easy.
My babies never took bottles, so I never had to pack them for our travels, but I did nurse them. It was invaluable to have a good nursing cover, nursing pads to catch leaks, and plenty of burp clothes. Pack enough of these items so you're not scrambling to find a drugstore in unfamiliar territory.
(Be sure to check out the Bamboobies nursing shawl and disposable nursing pads below!)
And remember baby travel tip #2.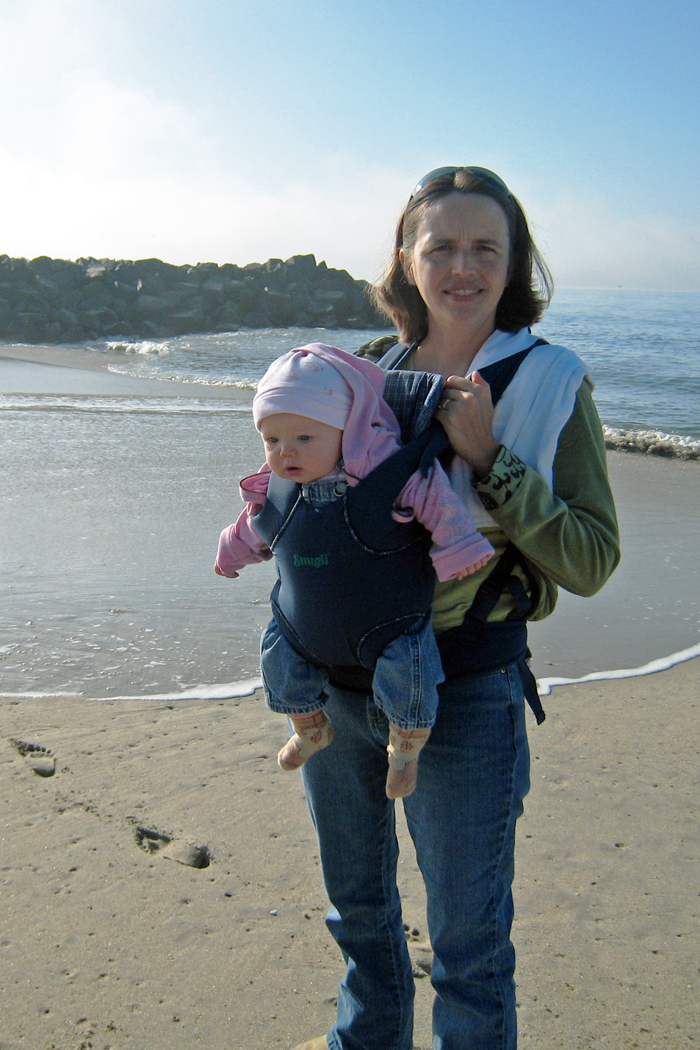 4. Stick to the routine.
As best you can, stick to your baby's routines. If naptime is at 2, you don't necessarily have to go back to the hotel, but you can plan for a walk in the botanical gardens or some other quiet locale. Keeping your baby (and toddler and older child) on their regular routine will help you keep meltdowns (theirs or yours) to a minimum.
5. Adjust your expectations.
Remember that life with a baby is just different than life without one. I learned this the hard way the first time I traveled alone with my first baby. We were at my uncle's funeral, surrounded by family I hadn't seen in years.
I wanted to socialize like I always had, but all of a sudden, I realized I was a parent. I had a baby to feed and nurse and put to bed. This kept me out of the socializing a little bit. It was a hard to realize I couldn't do everything I thought I wanted to. And that's okay, too. My gramma got to meet my first baby before she passed away and I made some great memories with family even if I didn't get to gab as much as I wanted.
A giveaway from Bamboobies

This week one Life as Mom reader will win a nursing essentials prize pack, complements of Bamboobies. Included in the pack:

bamboobies® Bamboo Disposable Nursing Pads are great for on-the-go convenience with the benefit of eco-friendly and sustainable bamboo.

bamboobies® Chic Nursing Shawl is a versatile wardrobe essential for maternity, nursing, and beyond!

bamboobies® Washable Nursing Pads are ultra-soft, absorbent and eco-friendly. Made of ultra-soft and soothing bamboo rayon velour, an absorbent inner layer and an outer milk-proof™ liner to help prevent embarrassing leaks!

boob-ease® 100% Organic Nipple Balm is a great 100% organic, lanolin-free nipple balm. New moms can suffer from sore and cracked nipples in the first few weeks.

To enter:

Simply complete the information on this form. Please know that the information is only being gathered for the purposes of mailing you your prize in the event that you are chosen as the winner. This information will not be sold, traded, or given away.

This promotion is open until Sunday, May 29, 2016 at 8 pm PST and is limited to US residents, 18 years or older. One entry per person. Friends and family of Jessica Fisher and Life as MOM are ineligible for entry. The winners will be chosen randomly. This post will be updated with the beginning of the winner's email address. The prize for this promotion is provided by and shipped by Bamboobies and/or its representatives. Jessica Fisher and Life as MOM will not be held responsible for unclaimed or undelivered prizes.
This post is sponsored by Bamboobies. All opinions are mine.
What is one of YOUR favorite baby travel tips?
Check out these popular family travel posts: