Sorry it took so long to get the photos out. I was waiting to hear back from People magazine and how much our first photos deal was gonna be….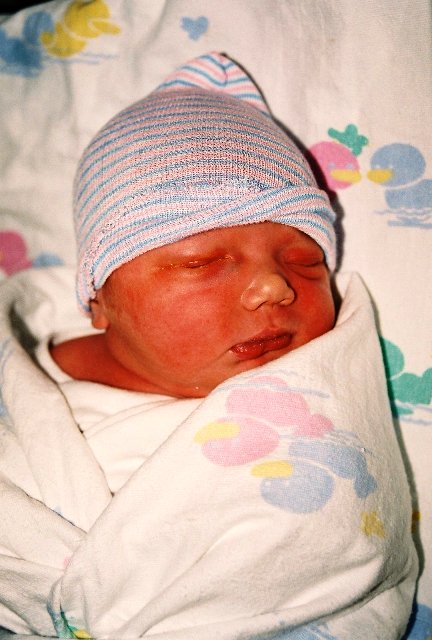 Here she is, freshly washed and swaddled! FishBaby's eye looks kinda gross here because she was born with a cyst in her right eye duct. The technical term is dacrocystocele. This became very infected (dacryocystitis) by Wednesday when we discharged, so we spent that afternoon at the local children's hospital consulting with the pediatric ophthalmologist. Two antibiotics and daily massage therapy later, she is doing much better. (It was a little intense for awhile. More on that later.) We went for a recheck today and things are looking very good.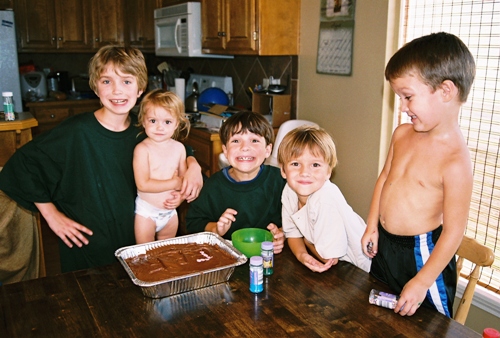 Meanwhile, back at the ranch, the FishKids were baking a cake to welcome their newest sister. This is one of our family traditions. For other things we do or have done, go here.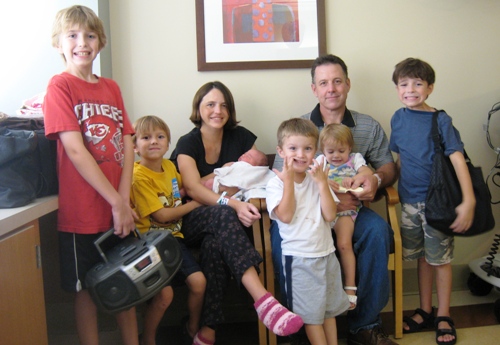 And here are all the troops coming to meet their new sister. Bouquets of handmade flowers, tie dyed onesies and a birthday cake — plus all these smiling faces. What more could me and my girl ask for?