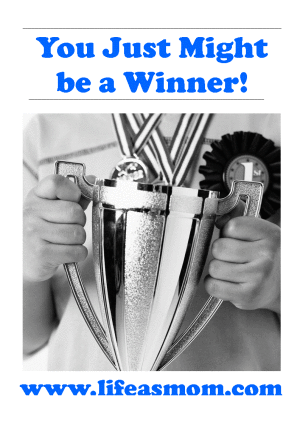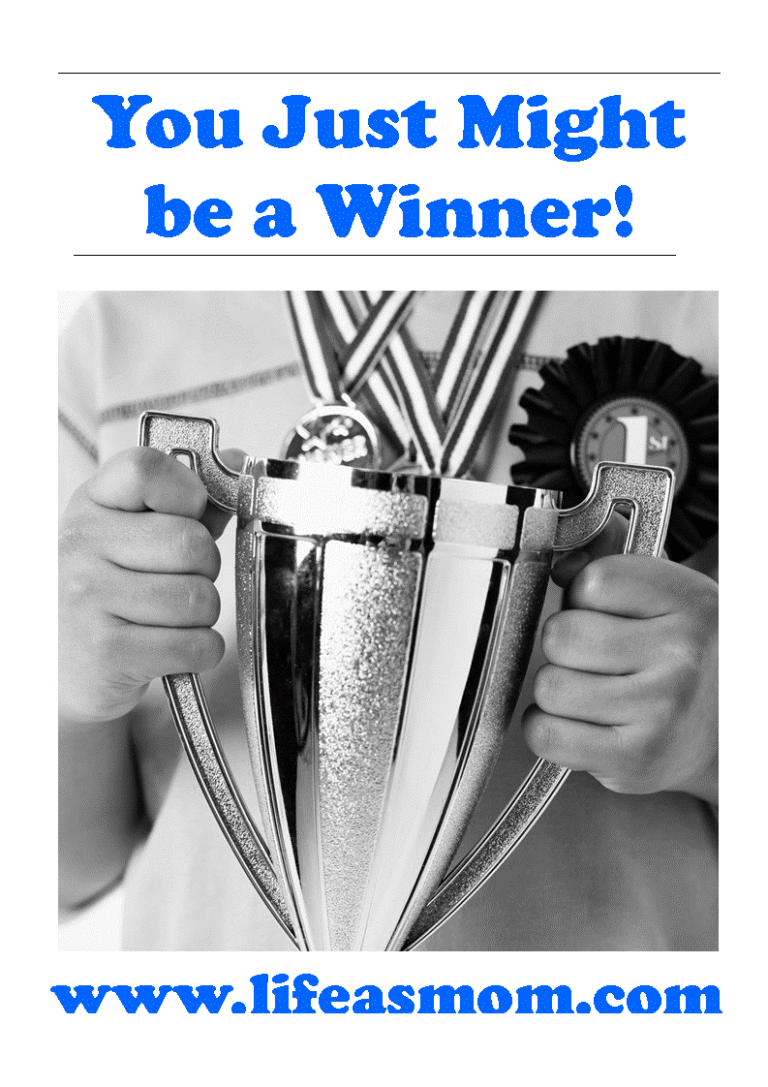 What a fun week!
I loved reading your comments in last week's Back to School Inspiration series. I learned so much about how you keep fit, what you love to pack in lunches, how you keep life organized, and how many of you love zebra stripes.
Thanks for sharing your expertise as MOMs and family managers!
Special thanks also to the great people and companies who provided the giveaways.
Here are the winners:
Lunchtime Solutions, Sara Lee Soft and Smooth, and a Giveaway
werazo@
luckshops@
theplumitallos@
teamlego1@
copterwife@
A Very Green Giveaway from Crayola
tlgoad@
SpellQuizzer Giveaway
KMSA1234@
springeve@
kramersandj@
Healthy Snacks to Go – Ebook Giveaway
kl_trock@
phoward336@
fiskfam5@
jcp.lex@
abcdefg88piano@
(If you didn't win, but are craving a few healthy snacks on the run, you can purchase the book at a discount! Katie has provided the following coupon code: FISHCODE that will give you 25% off your purchase. Coupon code will be good until September 2 at midnight.)
Gluten Free Chex Cereal Giveaway
slrdowney@
momAgenda Desktop Planner Giveaway
jennklogan@
summervertrees@
g9cloud@
kacisierra@
You should have received an email from me if you are a winner. Please respond within 48 hours (by Tuesday at 10:15pm PST) in order to claim your prize. Thanks for playing, everybody!
:: Back to School Inspiration was brought to you, in part, by Deals.com, Henkel Helps Get Kids Fit,  and Sara Lee Soft and Smooth ::